Rynek Starego Miasta
Rynek Starego Miasta (Old Town Market Place) is the centre of Warsaw Old Town. As a result it is also the centre of Warsaw tourism. Warsaw Old Town is, as the name suggests, the oldest part of the inner city (established in the 13th century), though most of the buildings you will see there today are not original. Warsaw was heavily destroyed in the World War II and was almost completely rebuilt following the war. In the Old Town the intention was to retain the historical style and looks of the buildings.
Rynek Starego Miasta Today
Today the Old Town Market Place is mainly dedicated to tourists. There are many restaurants of different tastes, tourist shops, and you can also take a ride in a horse drawn carriage. The political and administrative life of Poland and Warsaw has moved to the nearby Krakowskie Przedmiescie and adjacent streets.
Rynek Starego Miasta Photos
Rynek Starego Miasta, looking towards the western corner: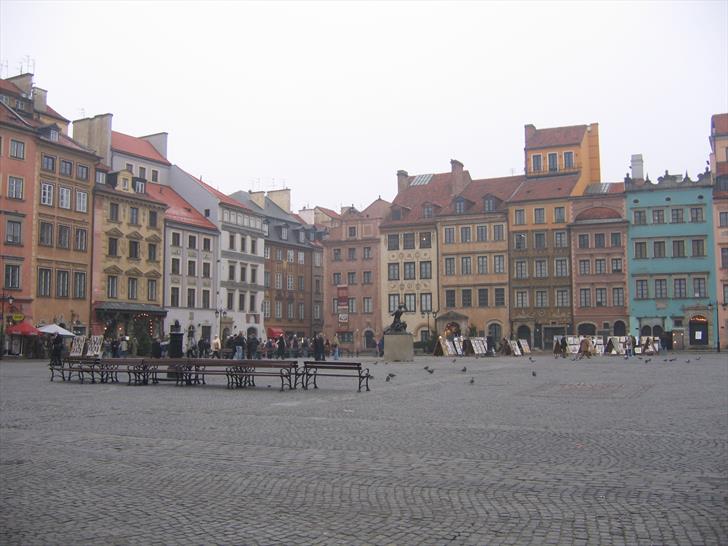 People and horse carriages at Rynek Starego Miasta: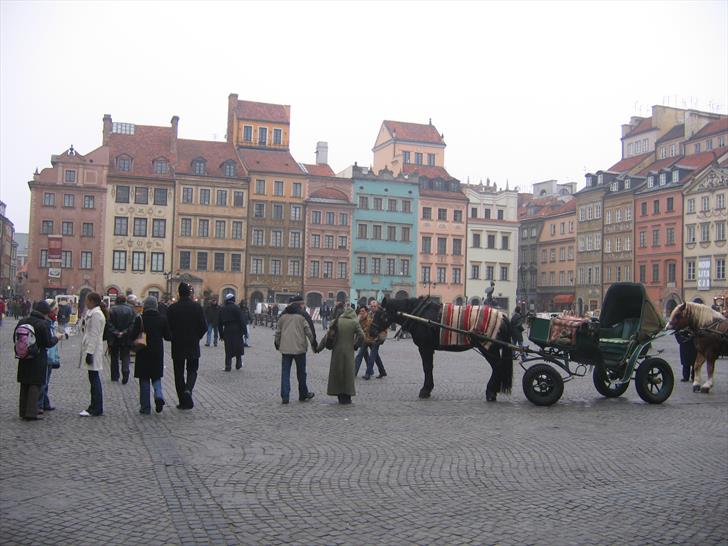 Horse-drawn carriages have been an integral part of Warsaw Old Town Square – as a tourist attraction in the last years.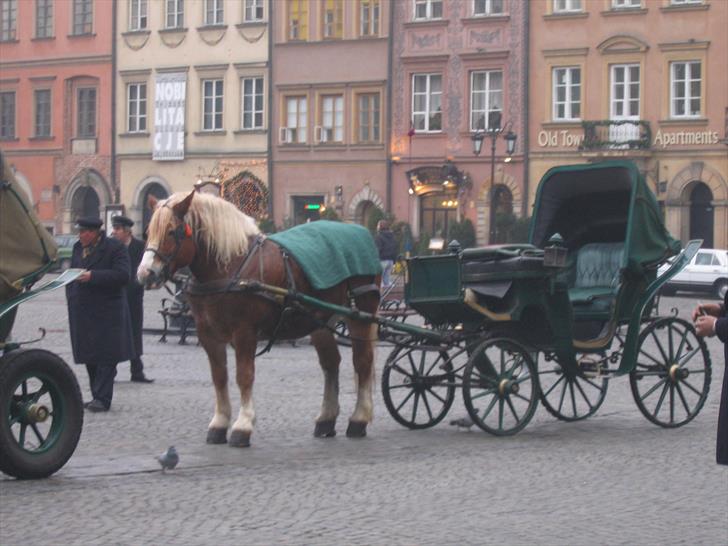 How to Get to Rynek Starego Miasta
The metro station closest to Rynek Starego Miasta is Ratusz, about 10-15 minutes walk away.
The nearest tram stop is Stare Miasto (next to the Royal Castle).