Big Ben
Big Ben is in fact just the bell, but most people recall the whole clock tower when you say Big Ben. This tower, which is a part of the Palace of Westminster, is one of the best known landmarks of London. This picture is the less traditional view of Big Ben – in was taken from very close proximity to the tower's foot.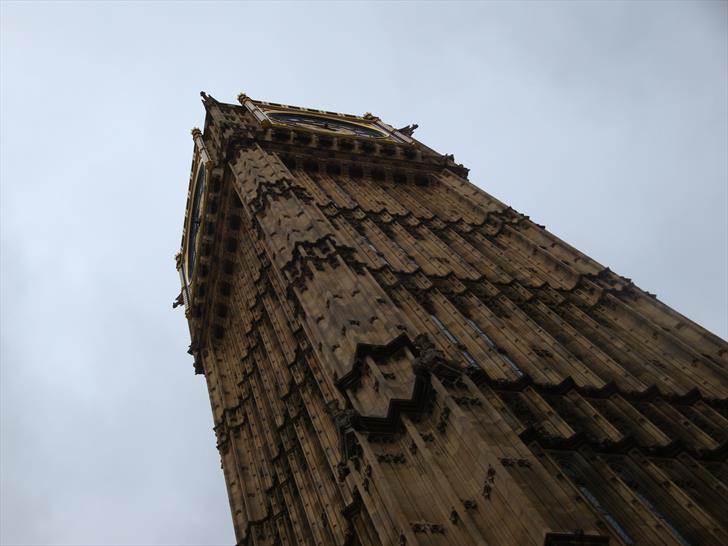 How to Get to Big Ben
Big Ben, the Palace of Westminster, and the Houses of Parliament are located in the City of Westminster, south of Trafalgar Square and east of Buckingham Palace. You can easily locate the place even when you can't see Big Ben at the moment, because it is right across the river from London Eye, which is visible from almost any place in London. The tube station closest to Big Ben is Westminster Station.