Hamngatan
Hamngatan (Port Street) is one of the most important streets in Stockholm city centre. It is full of shops, banks, office buildings, and – most of the time – people.
Hamngatan stretches between two of Stockholms major squares: Sergels Torg (in the west) and Nybroplan (in the east). It passes two big parks (both are to the south of Hamngatan): Kungsträdgården and Berzelii Park.
Stockholm Tourist Centre is located approximately in the middle of Hamngatan (near Kungsträdgården upper end).
Hamngatan Pictures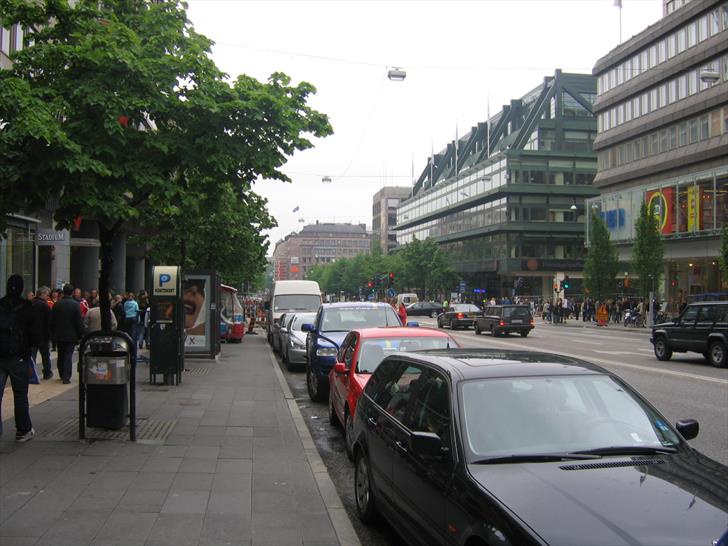 The western half of Hamngatan (between Sergels Torg and Kungsträdgården). View from Sergels Torg to the east.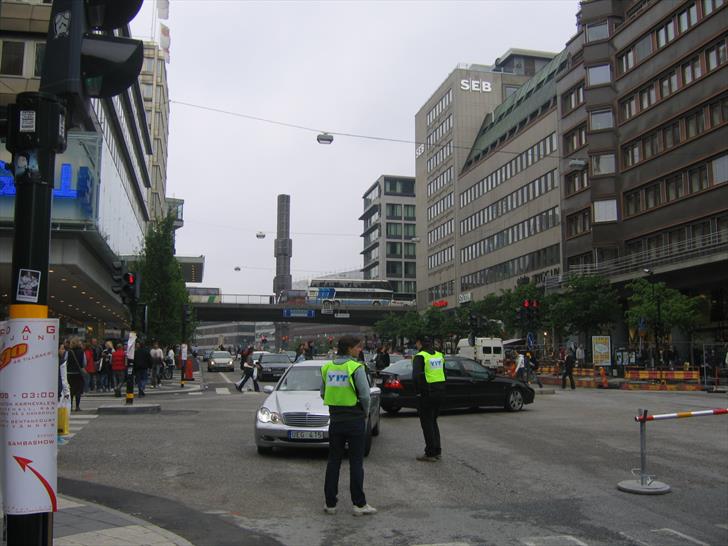 View towards the west end of Hamngatan, with Sergels Torg in the background.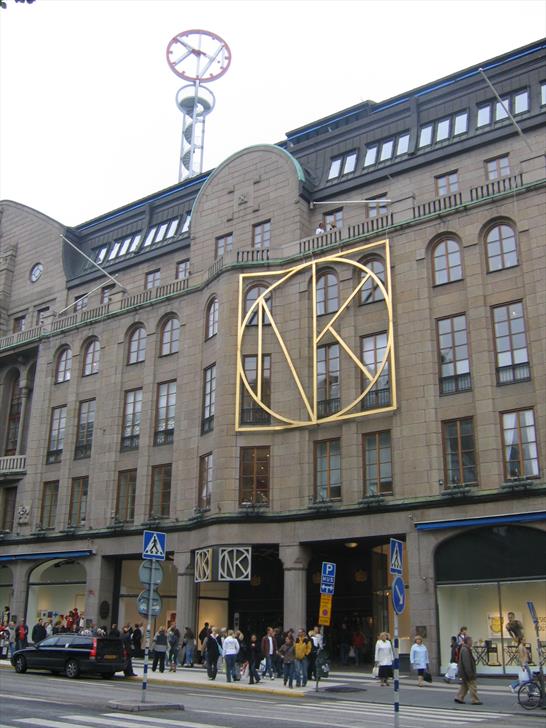 NK Department Store (NK stands for Nordiska Kompaniet – Nordic Company). This is probably the best known building and store in Hamngatan (and one of Stockholm's landmarks).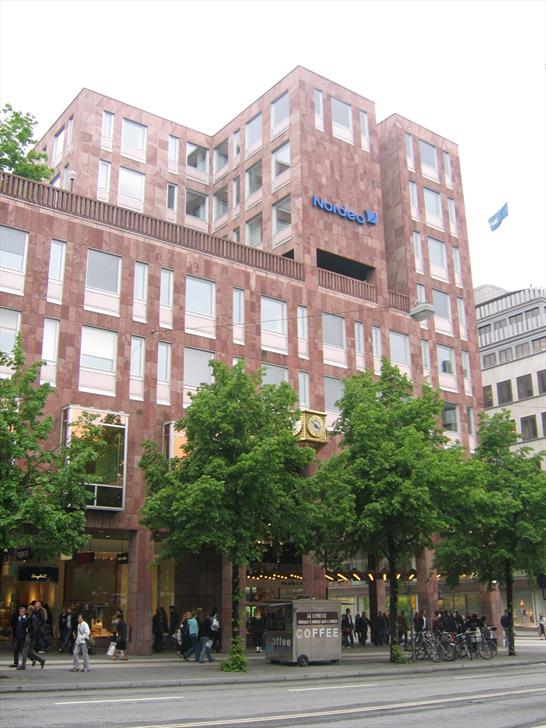 Nordea Bank building in Hamngatan (the building facing Kungsträdgården).
Public Transport in Hamngatan
There are no metro stations directly in Hamngatan, but there are several stations very close (within 5 minutes walk from Hamngatan): Kungsträdgården, Östermalmstorg, Hötorget, and T-Centralen. Directly in Hamngatan there are very frequent tram and bus services (the tram stops are Sergels Torg, Kungsträdgården, and Nybroplan).