Plac Zamkowy
Plac Zamkowy (which means Castle Square in Polish) is located between Warsaw Old Town (Stare Miasto) and Krakowskie Przedmiescie, next to the Royal Castle of Warsaw.
It is one of the few places in Warsaw which have a truly historical feel, although most of the surroundings (including the castle) had been destroyed in World War II and rebuilt in the years after. During the long and often complicated history of Poland, Plac Zamkowy witnessed many different kinds of events, including demonstrations, riots and executions, speeches by polititians, concerts, and other gatherings of people.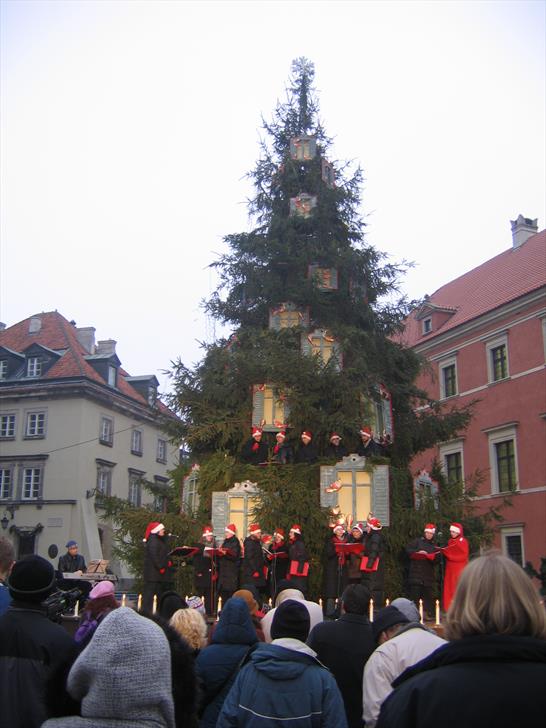 In the last years, Plac Zamkowy has been one of the typical locations of pre-christmas events – including concerts in front of the big christmas tree.
Sigismund's Column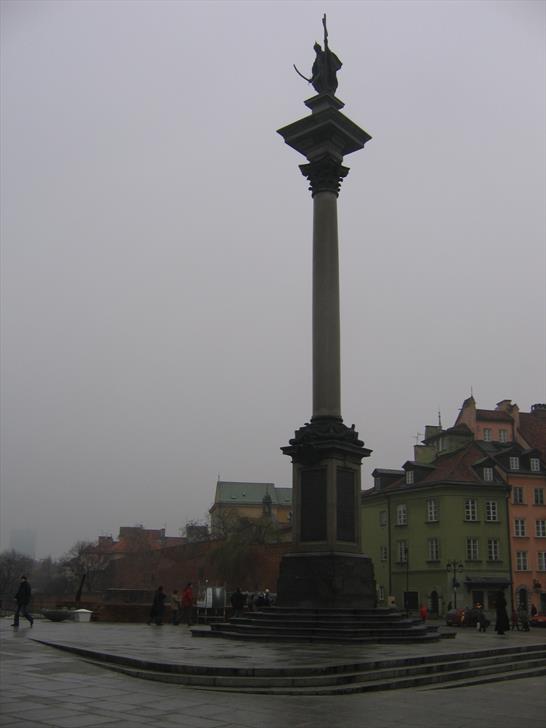 The dominant feature of Plac Zamkowy is the 22-metre tall Sigismund's Column. It commemorates Sigismund III Vasa, the king who moved the Polish capital to Warsaw (from Krakow) in 1596.
Plac Zamkowy Location and Directions
Plac Zamkowy is at the northern end of Krakowskie Przedmiescie and only one block from Rynek Starego Miasta (Old Town Square).
The nearest metro station is Ratusz Arsenal, about 10 minutes walk to the west in Aleja Solidarnosci street. The nearest tram stop is Stare Miasto, also in Aleja Solidarnosci, but immediately next to the Royal Castle.