Plaza Mayor
Plaza Mayor is one of the largest and most important squares in Madrid. It has a shape of a rectangle, 129 metres long and 94 metres wide. On all sides Plaza Mayor is surrounded by beautiful city houses with balconies (237 balconies in total).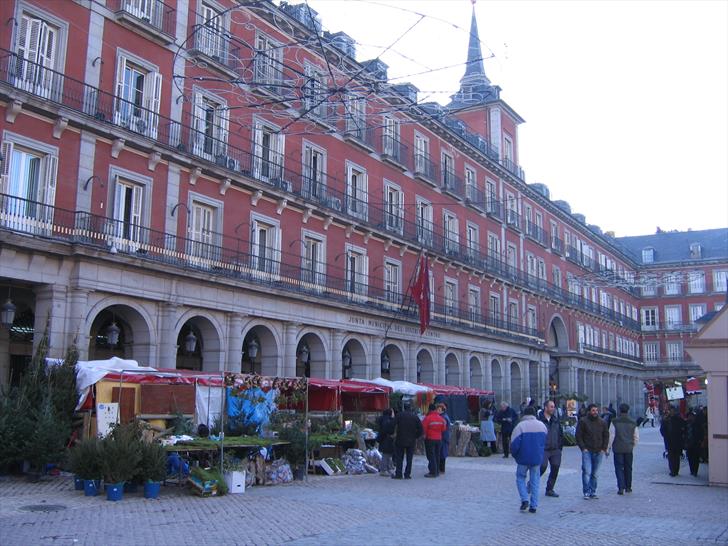 This is Plaza Mayor on a sunny day in December.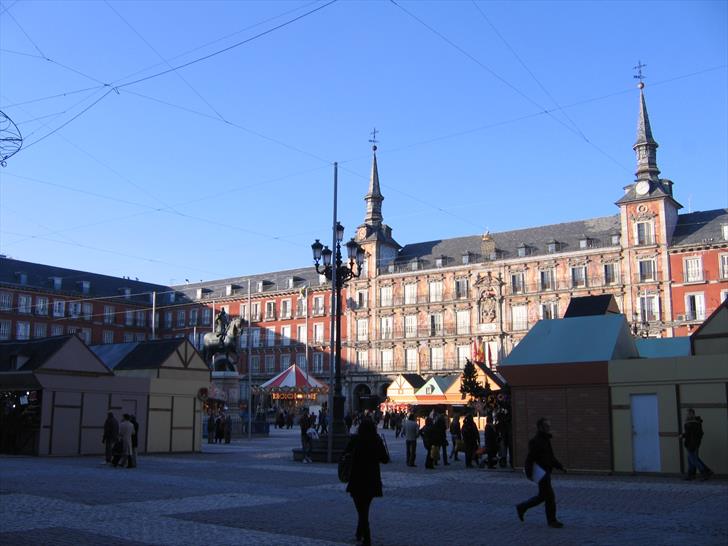 Plaza Mayor Location
Plaza Mayor is located in Madrid city centre, not far from other well-known places, such as the Royal Palace, Almudena Cathedral, or another major square, Puerta del Sol.
Calle Mayor, the street stretching from Puerta del Sol to Almudena Cathedral, passes by the northern side of Plaza Mayor, separated only by Casa de la Panadería.
Casa de la Panadería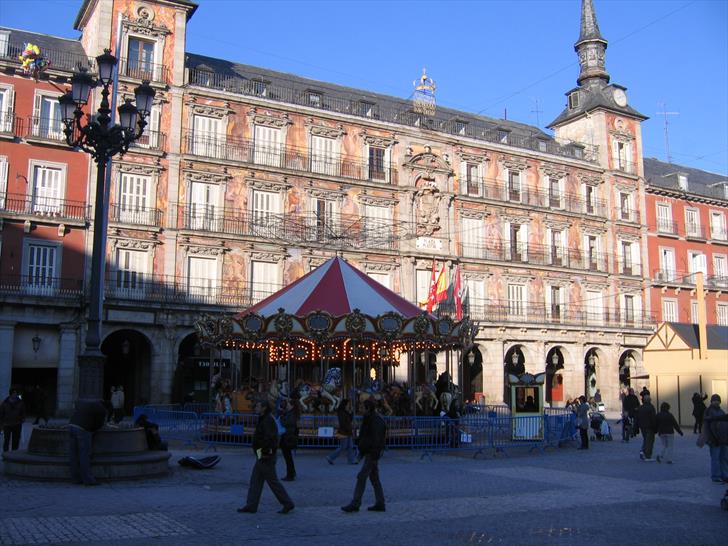 The main building on Plaza Mayor (also the building seen on the picture) is Casa de la Panadería, which means "Bakery House", but in fact this building has had various cultural and administrative functions.
Plaza Mayor Statue
In the middle of Plaza Mayor there is an equestrian statue of King Philip III.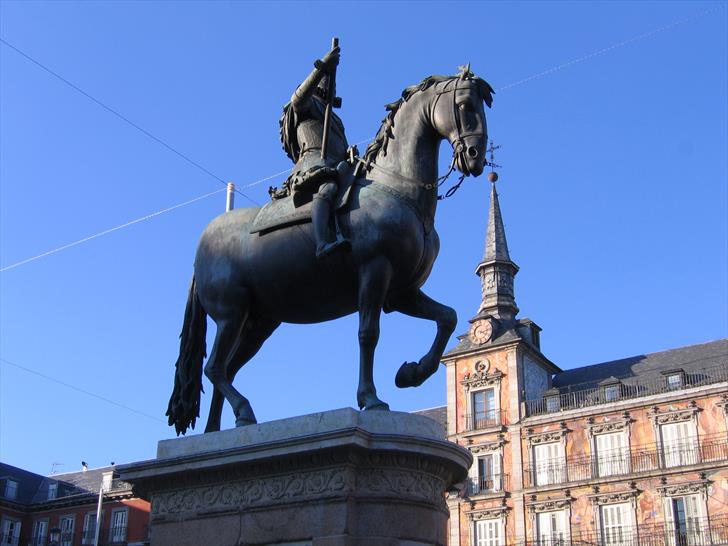 Philip III was the King of Spain in 1578-1621, at the time when the Spanish Empire was near its peak power and occupied vast areas in Europe and overseas. Nevertheless, Philip III was not considered to be a particularly strong king. But it was during Philip III's reign when Plaza Mayor underwent a major transformation, which brought it close to the looks we know today (although there was another big renovation after a big fire in 1790).
Philip III statue was completed in 1616 by Pietro Tacca and Jean Boulogne, but it was only installed at Plaza Mayor in 1848.