Radhusplassen
Radhusplassen (City Hall Square) is the square between the City Hall (Radhus) and Oslo Harbour.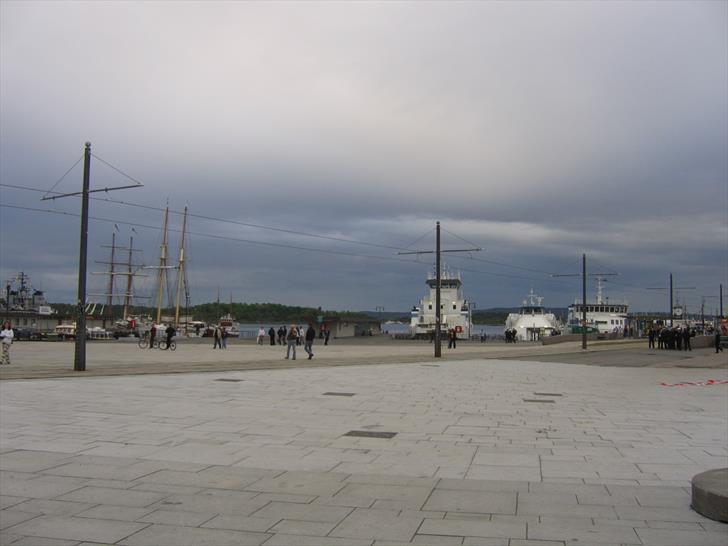 Radhusplassen is practically pedestrian only and you won't find many cars here. There are just tram tracks going through the middle of the square. It is a very people-friendly place and frequently also the site of various events.
View of Radhusplassen from a window of the City Hall: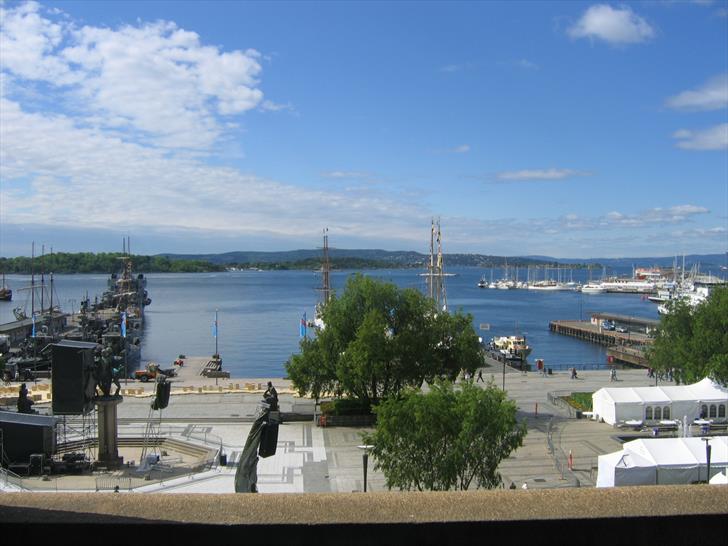 Radhusplassen and the City Hall as seen from the harbour: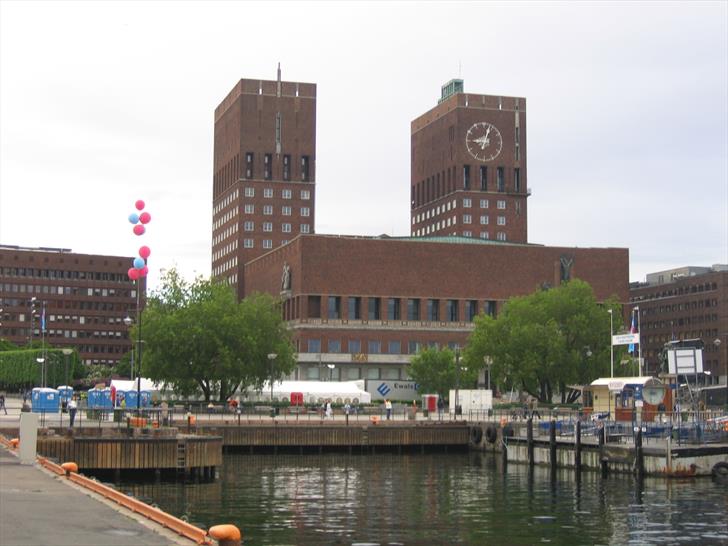 Radhusplassen tram stop: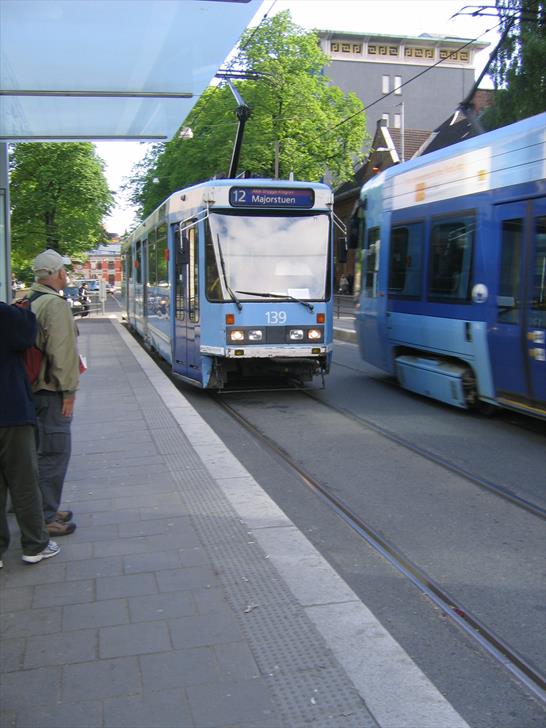 The walkway along Oslo Harbour at Radhusplassen: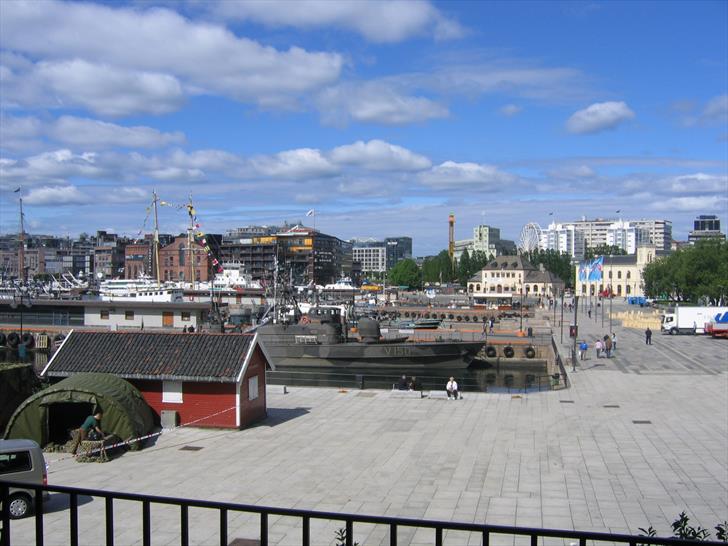 How to Get to Radhusplassen
The nearest metro stations are Nationaltheatret and Stortinget, both away from the sea, about 5 minutes walk from Radhusplassen.