Warsaw Old Town
Warsaw Old Town is the oldest part of the city, dating back to the 13th century, although virtually all buildings in the Old Town were completely destroyed in World War II and rebuilt in historical style after the war. The Polish name for the Old Town is Stare Miasto.
Warsaw Old Town occupies a relatively small area, bordered by the Vistula River in the east and north-east, by Mostowa Street in the north, by Podwale Street in the west and south-west, and by Plac Zamkowy (Castle Square) and the Royal Castle in the south.
Warsaw Old Town Attractions and Monuments
Old Town Market Place (Rynek Starego Miasta) – the main square
Warsaw Royal Castle (Zamek Krolewski)
St. John's Cathedral (Archikatedra sw. Jana)
Canonicity Square (Kanonia)
St. Martin's Church (Kosciol sw. Marcina)
Jesuit Church (Kosciol Jezuitow)
City walls (Mury obronne) and Gunpowder Tower (Baszta Prochowa)
Warsaw Barbican (Barbakan warszawski)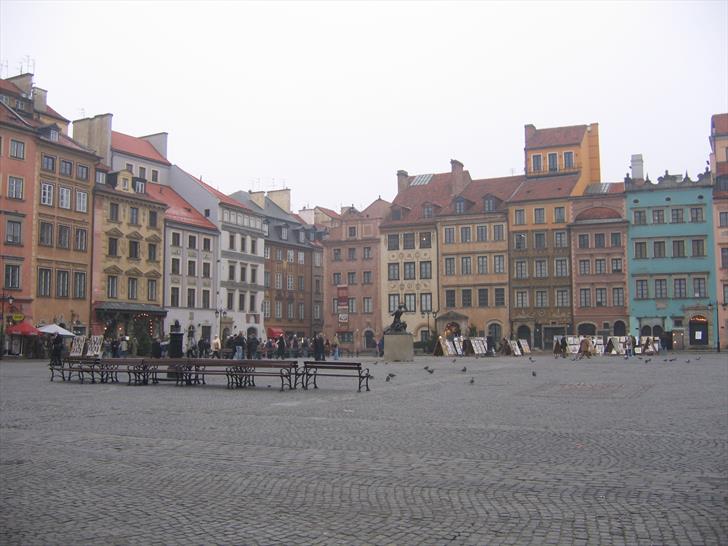 Warsaw Old Town Directions
The most common way how visitors get to Warsaw Old Town is through Plac Zamkowy, which is located at the northern end of Krakowskie Przedmiescie. There is also a tram stop near Plac Zamkowy, named Stare Miasto. The nearest metro station is Ratusz Arsenal at Plac Bankowy, one tram stop from Stare Miasto.