Trafalgar Square
Every city, even a mega city like London, has its "main" square – the square where the most important things happen (like celebrations, demonstrations or revolutions). In London, the "main" square is Trafalgar Square.
It is located less than 10 minutes walk to the north of the Houses of Parliament and north-east of Buckingham Palace. Major streets leading to Trafalgar Square include Whitehall (from Westminster), The Mall (from Buckingham Palace), and Strand (from the City of London).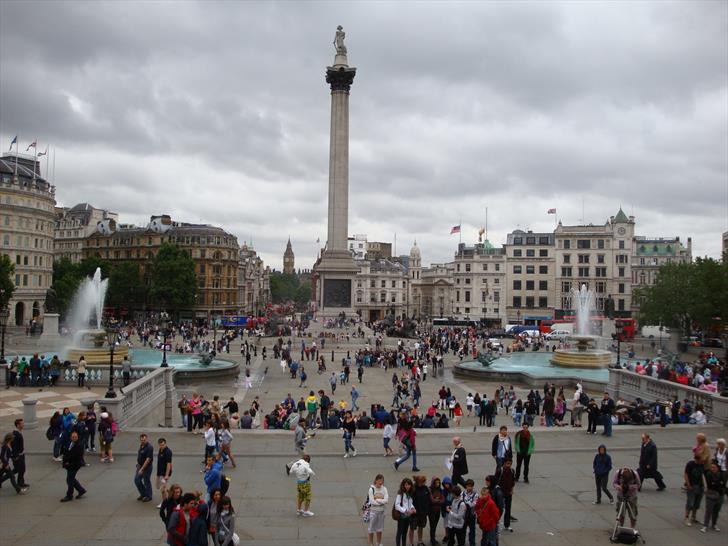 The large building on the northern side of Trafalgar Square is the National Gallery. The photo above was taken from the National Gallery looking towards the south. You can see the Nelson's Column (the main feature of Trafalgar Square) in the middle, and the little Big Ben in the background.