One of the most popular places in Paris is the Montmartre Hill with Sacre Coeur Basilica on the top. There is a funicular that can take you to the top and it has been there for very long time – it was first opened in 1900 and completely rebuilt two times since that time (in 1935 and 1991).
This is Montmartre Funicular, looking towards the lower station: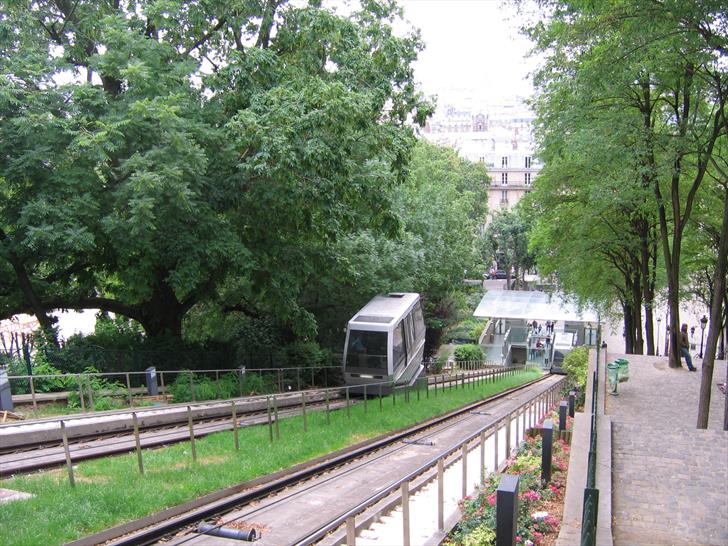 Looking towards the upper station: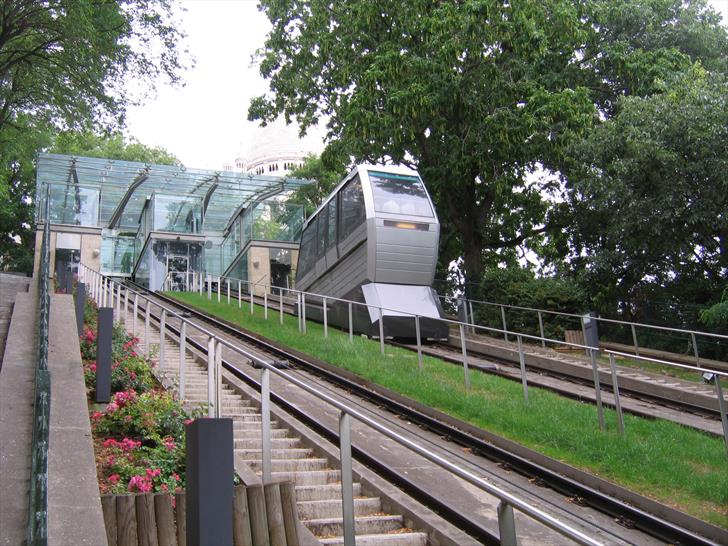 A single trip takes about one and half minutes. Track distance is only 108 metres and elevation 36 metres.
Cabins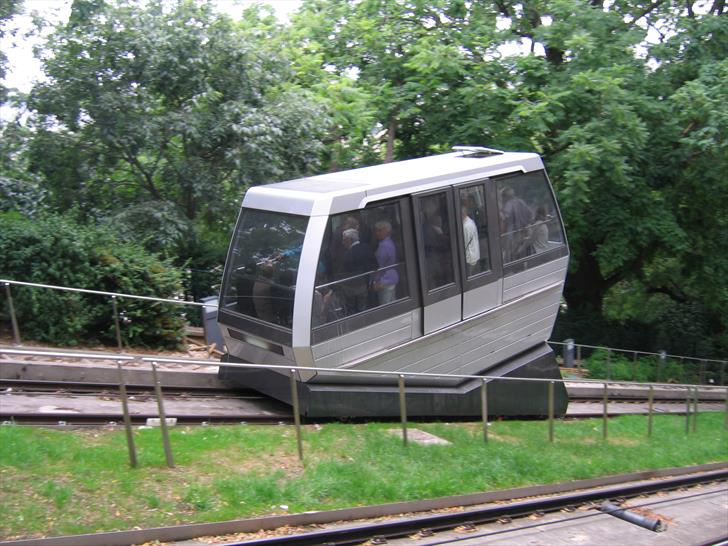 There are two cabins and, unlike many other funiculars, each cabin has its own system of cables (like an elevator). Therefore, if one cabin is out of service for technical problems or maintenance, the other can still operate normally.
Lower Station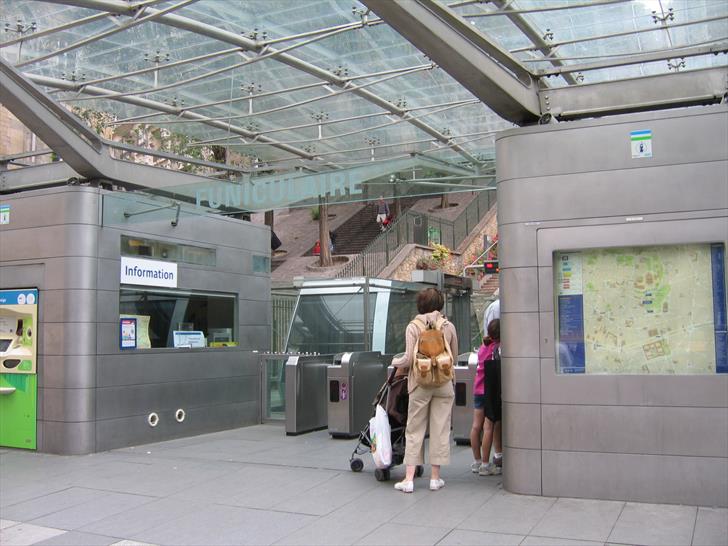 The lower station of Montmartre Funicular is situated between Place Saint-Pierre and Place Suzanne-Valadon.
Upper Station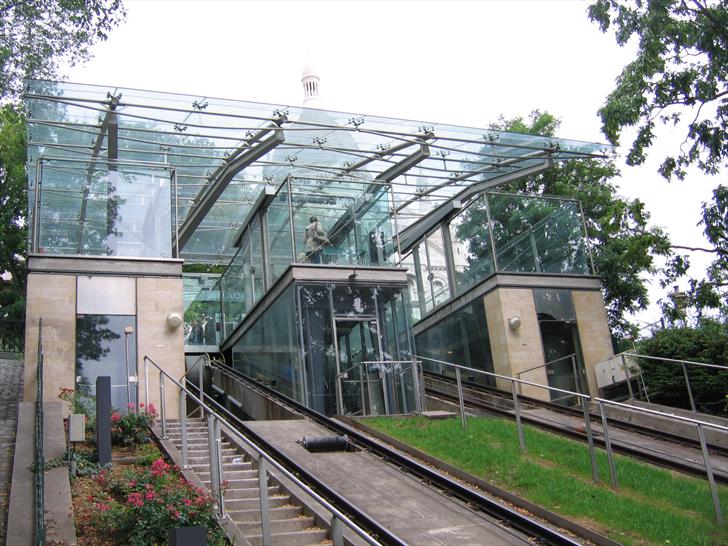 The top of Sacre Coeur is visible above the station.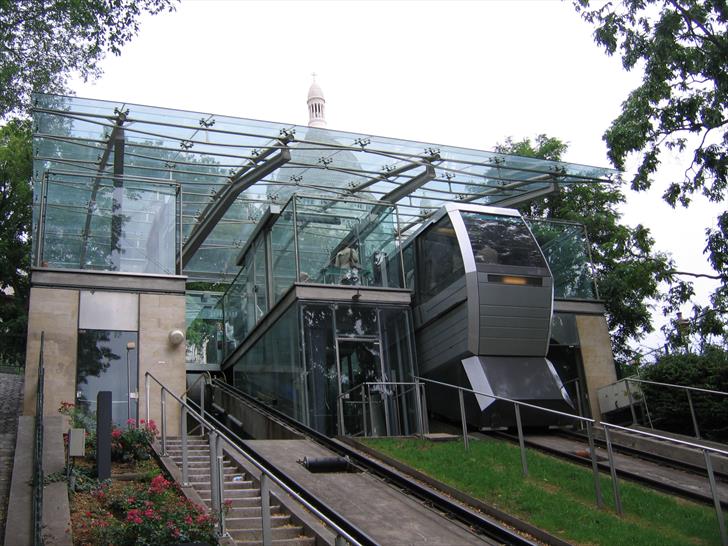 The entrance to Montmartre Funicular upper station near Sacre Coeur: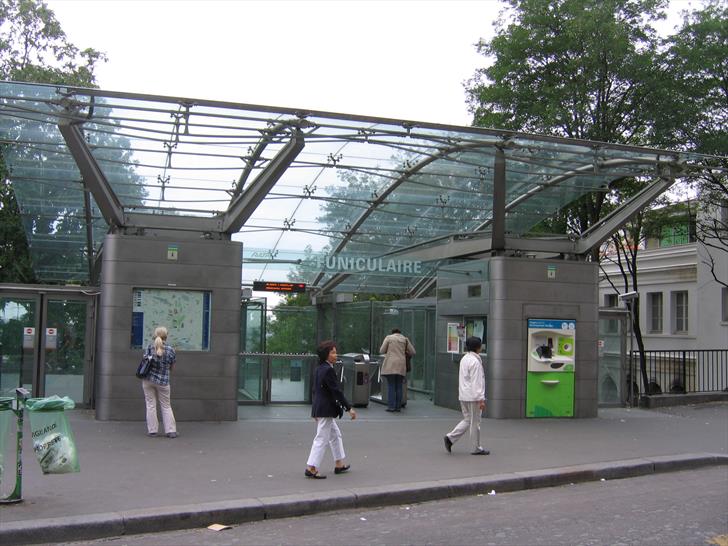 The stations were designed by Francois Deslaugiers.
Stairs next to Montmartre Funicular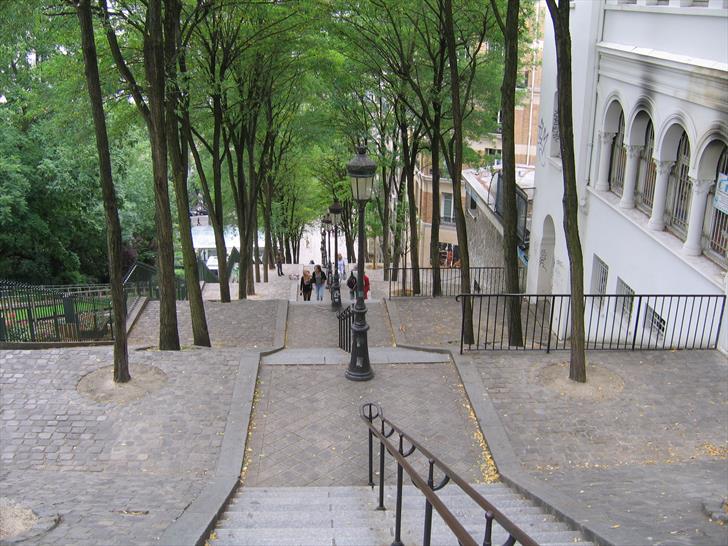 If you don't want to take the funicular, there are stairs immediately next to the tracks. Officially it is a street (Rue Foyatier), but in reality it is several sets of stairs (220 stairs in total).