Gallieni is the main bus station in Paris for Eurolines and many other international and long-distance buses.
Paris Gallieni Bus Station Location
It is located in Bagnolet in the eastern part of the city. The easiest way to get to Gallieni Bus Station is by metro – Gallieni is the terminal station of metro line 3.
Gallieni Bus Station Terminal Building
If you arrive to Gallieni by metro, it is very easy to find the bus station, because the metro and bus station are connected directly and everything is very well signed. There is a big bus terminal area with waiting rooms and Eurolines ticket counters. Usually you need to check in at a counter before coming to your bus (even when you have booked bus tickets in advance).
There is also a shopping centre with restaurants and other infrastructure immediately next to Gallieni bus and metro station.
Paris Gallieni Bus Station Photos
When you get off a metro train at Gallieni, you will see these signs directly on the metro platform's wall: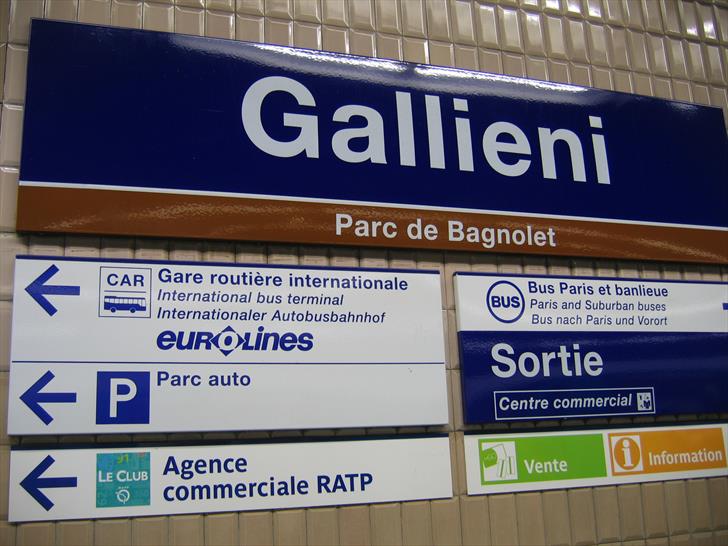 This is the entrance to Gallieni bus station when coming from the metro station: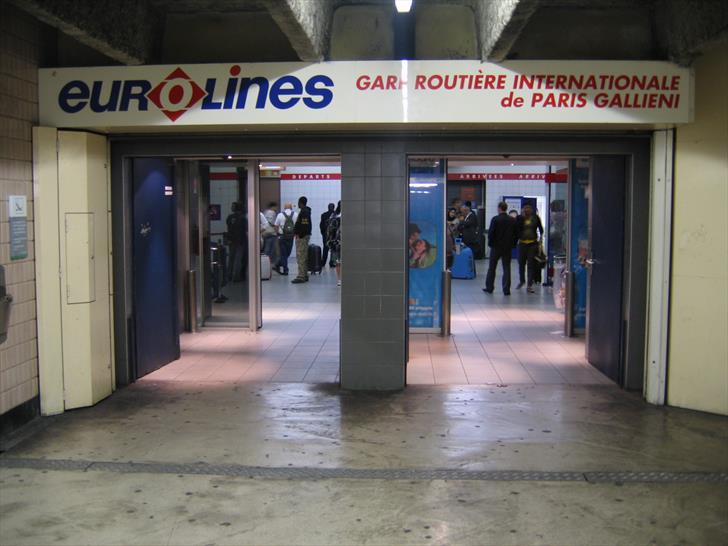 Eurolines ticket counters at Gallieni bus station (check in here):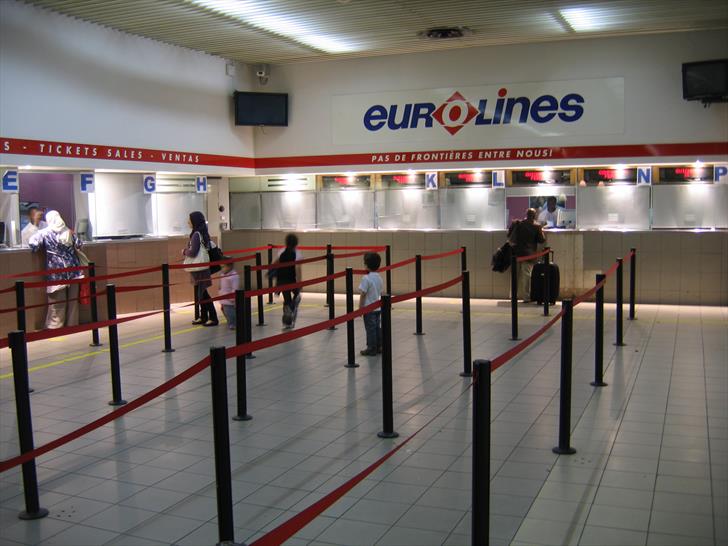 Bus departure gates at Gallieni bus station:
Paris Gallieni Eurolines Office Opening Hours
Paris Gallieni Eurolines office is open daily from 6am to 11pm.
Hotels near Gallieni Bus Station
Gallieni station is quite far from the city centre, although the connection is fast and convenient thanks to the metro. Accommodation options are relatively limited in this area, although you will find a number of cheap and mid-range hotels close to the bus station.