Schönbrunn Palace is one of the top tourist attractions in Vienna. It was built in the 18th century as a summer residence for Austrian emperors, with Versailles as role model. You can take a tour of the palace and see the impressive chambers where the royal family lived, particularly Emperor Franz Joseph and his wife Sisi, who stayed in Schönbrunn Palace as their residence of choice for much of their lives. There are 1,441 rooms in total (the Grand Tour visits 40 rooms; the shorter Imperial Tour 22).
Schönbrunn Park and Gardens
Don't limit your visit to the palace itself though. Schönbrunn park and gardens are equally amazing and offer many other attractions. On the top of the hill there is Gloriette (built in 1775) with a cafe and wonderful views of the gardens, the palace and the city. At the foot of the hill there is a huge fountain.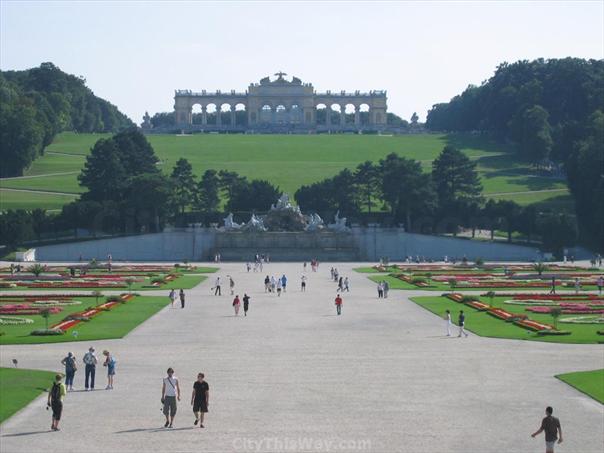 If you are lucky and visit in spring or summer, you will find the gardens particularly colourful.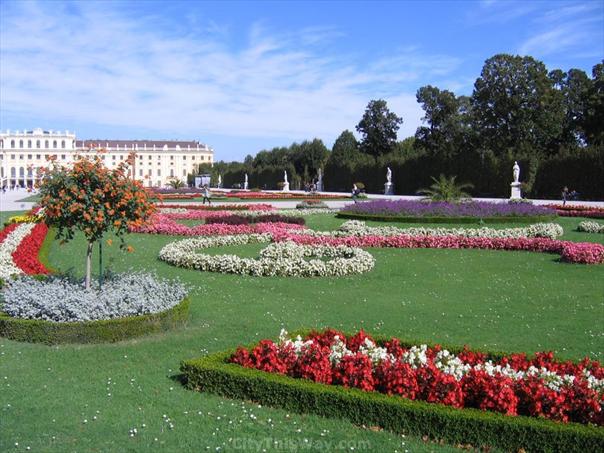 The walk from the palace to the other end of the lower part of Schönbrunn gardens (the fountain) is easy and takes about 5 minutes (unless you stop to admire the flowers).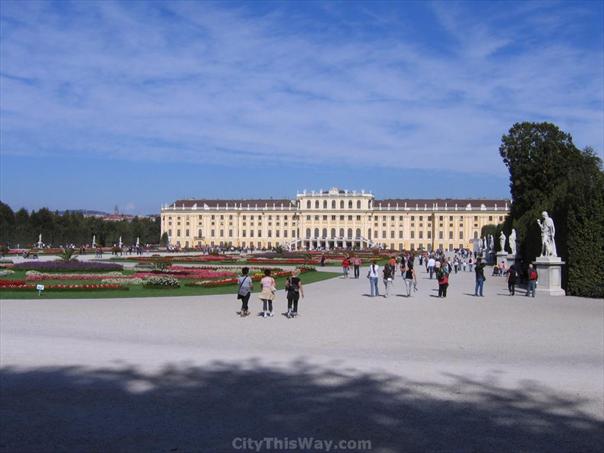 Neptune Fountain
The big fountain is dedicated to the Ancient Roman god Neptune. You will find other monuments and Roman ruins in various parts of Schönbrunn Park, as the Austrian emperors liked to see themselves as successors of Roman emperors.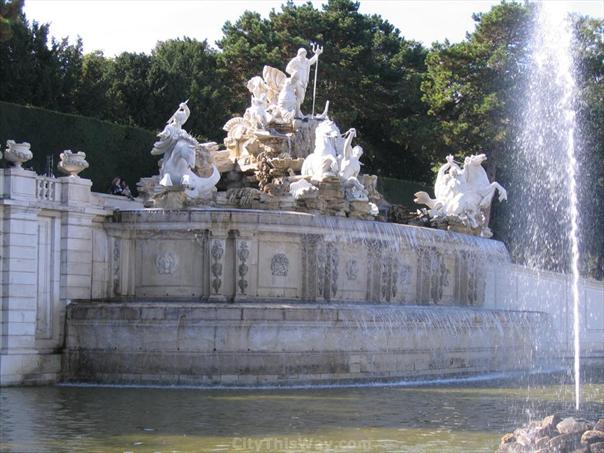 Detail of sculptures on the Neptune Fountain: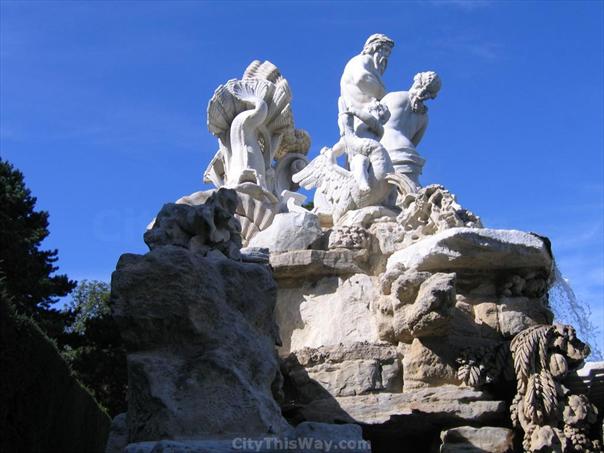 There is a path behind the fountain and when you get to the middle, you can have a look at Schönbrunn Palace through the fountain (and take an interesting picture – it's a popular photo spot and at busy times you may have to wait a bit until it's your turn).
Tyrol Garden
In the western part of Schönbrunn Park there is Tyrol Garden with a Tyrol style mountain house and restaurant (Tirolerhof / Tirolergarten). It is quite far from the palace, about 20 minutes walk, but there is also a tourist train connecting all the main attractions in the park.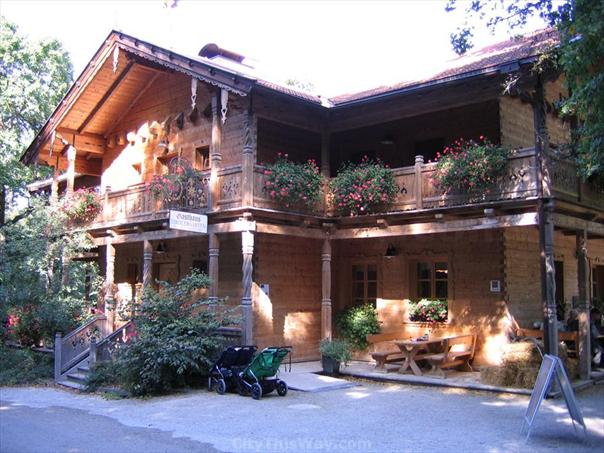 Other attractions in Schönbrunn Park include the Schönbrunn Zoo, the Labyrinth and the Orangery, where Mozart performed in 1786 (at present there are frequent concerts by the Schönbrunn Palace Orchestra).
How to Get to Schönbrunn
Schönbrunn is located in the south-western part of Vienna, about 5km from the historical centre. The best way to get there is by metro line U4 to Schönbrunn station, which is about 5 minutes walk from the palace.
You can see the city from the top of the hill in Schönbrunn Park.