The Custom House is one of the best known and one of the most beautiful buildings in Dublin. It was built in the end of the 18th century (opened in 1791). Originally, as its name suggests, its purpose was to house the administration of customs collection. Later the port of Dublin was moved downstream the river closer to the sea and the Custom House became local government headquarters. At present, the Custom House is the office of the Department of the Environment, Community and Local Government.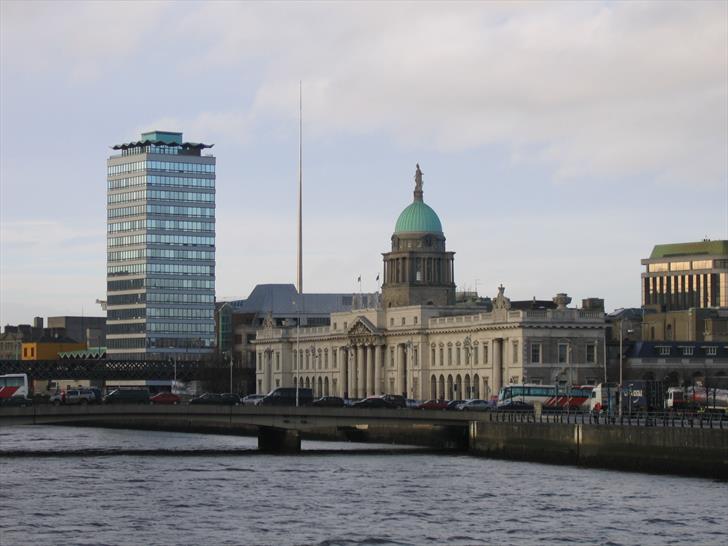 The Custom House was built in the neo-classical style and has a characteristic dome in the middle. The original dome, as well as most of the interior, was completely destroyed by the Irish Republican Army (IRA) during the Irish War of Independence in 1921. The building was then repaired and the dome rebuilt, but you can still see the extent of the damage because a different (darker) kind of stone was used for the reconstruction.
The Custom House Location in Dublin
The Custom House is located in the very centre of Dublin, less than 5 minutes walk from O'Connel Street. It is on the northern bank of the River Liffey, facing the Ulster Bank building (another landmark of Dublin, which is on the south bank). Both the buildings are on the river's section between Butt Bridge and Talbot Memorial Bridge.
Here you can see both the Custom House (on the right) and Ulster Bank (on the left):
Another view of the Custom House, this time with the northern bank of the River Liffey: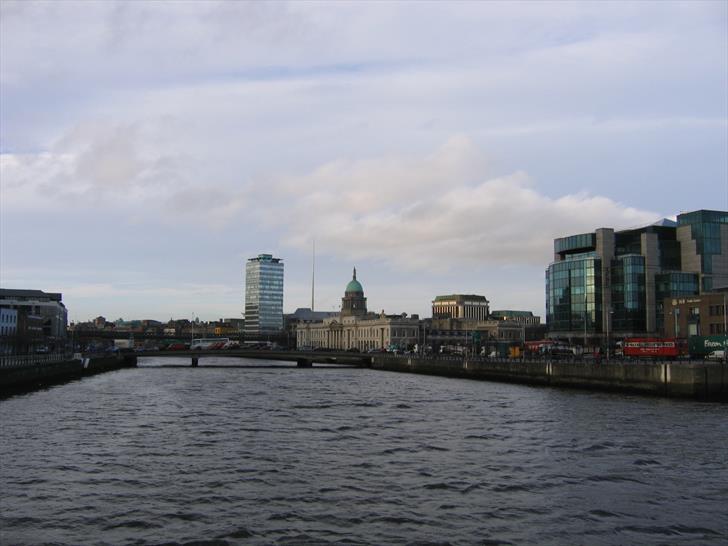 Here you can see the Custom House from further downstream the River Liffey. In the front there is Sean O'Casey Bridge: