The Jeanie Johnston was a legendary ship that sailed many times between Ireland and North America in the 19th century (between 1848 and 1858), carrying Irish emigrants who were escaping the poverty and famine that struck Ireland at that time. The original ship sank in 1858, but its very accurate replica was built in the late 1990's (christened in 2000 and fully completed in 2002).
The replica ship was able to sail to North America again and made other cruises (to Britain or Spain) in her early years and also made short sightseeing cruises in Dublin Bay. The Jeanie Johnston is moored at Custom House Quay in Dublin city centre and she currently serves as a museum, documenting life on the ship during the famine era. It also frequently hosts various concerts and corporate events.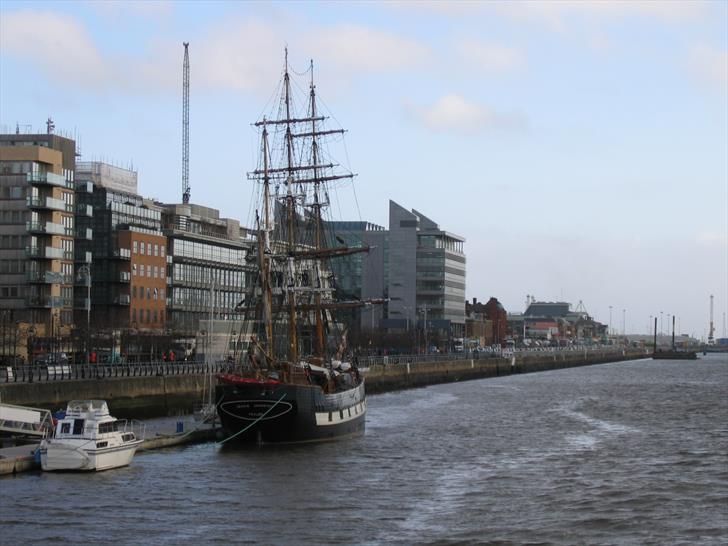 The Jeanie Johnston (replica) in Dublin – view from the west.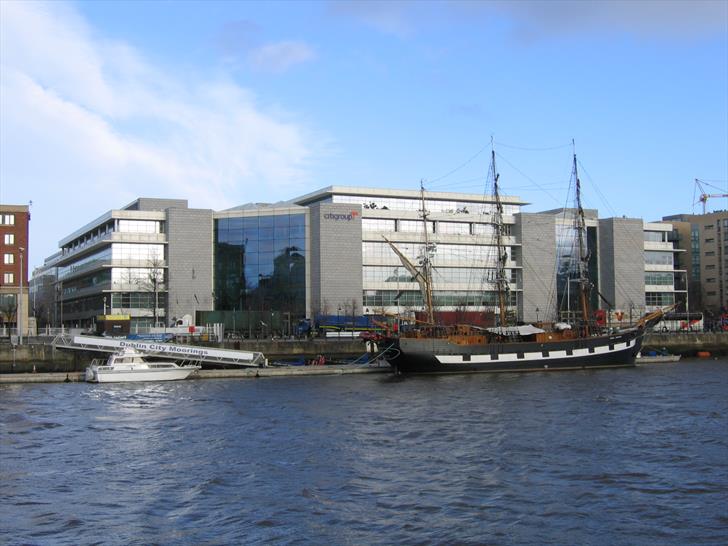 You can find the ship moored in front of the Citigroup building at Custom House Quay, about 5 minutes walk from the Custom House. The Famine Memorial is on the way between the Custom House and the Jeanie Johnston.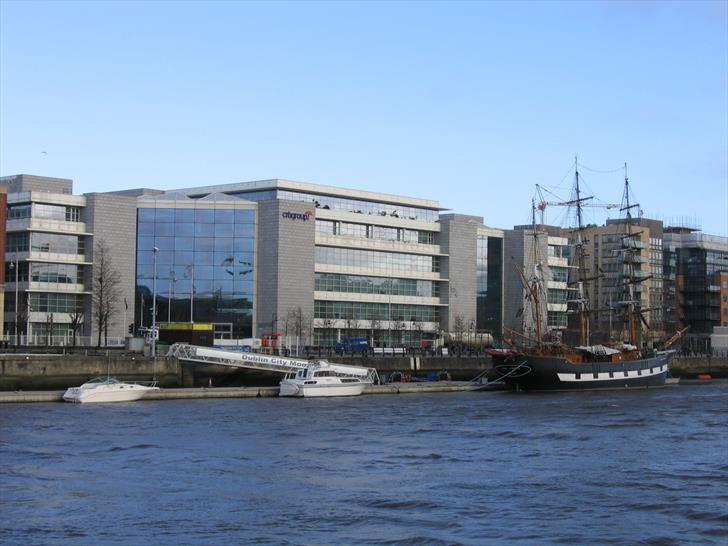 The official name of the museum is Jeanie Johnston Famine Ship Museum. Normally it is open daily, although exceptions may apply.