Colegiata de San Isidro means Collegium of San Isidro. Another name is Colegio Imperial de Madrid.
The Church of Colegiata de San Isidro (Iglesia de la Colegiata de San Isidro) is located in the centre of Madrid, between Calle de Toledo and Calle de la Colegiata (not far from Plaza Mayor). Before the nearby Almudena Cathedral was completed (in 1993), San Isidro Church was the cathedral of Madrid. It was built in the 17th century, about the same time as many other buildings in this part of Madrid. The church has housed the remains of San Isidro since 1769 (previously they were in the church of San Andrés).
San Isidro Labrador
San Isidro Labrador (Saint Isidore the Laborer, also known as Saint Isidore the Farmer) was a Spanish laborer, who was well known for his goodness to poor people and animals. He later became the patron saint of the city of Madrid.
Colegiata San Isidro Photos
Colegiata de San Isidro behind a house in Madrid, view from Puerta Cerrada.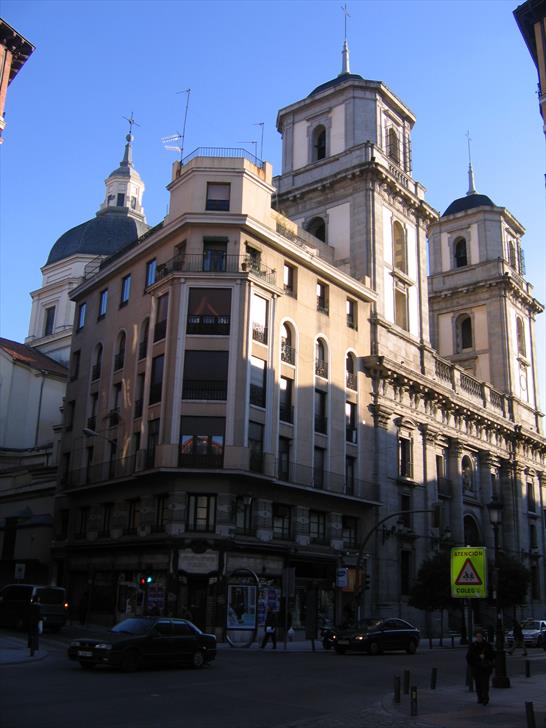 How to Get to Colegiata de San Isidro
Two metro stations closest to Colegiata de San Isidro are La Latina (line 5) and Tirso de Molina (line 1) – each within 200-250m from the church. The nearest bus stops are Colegiata – Toledo and Plaza Puerta Cerrada.