Santiago Bernabéu is the home stadium of Real Madrid football club. It is located in a commercial district in the northern part of Madrid's greater city centre at Plaza de Lima. The stadium is named after a Real Madrid player and long-time (35 years) president of the club, Santiago Bernabéu Yeste. Maximum capacity of the stadium is over 85 thousand spectators.
Besides visiting a football game here, which of course is the greatest experience, you can take the Santiago Bernabéu Stadium Tour (including the Real Madrid Museum) or visit Real Madrid fan shop or Real Café Bernabéu.
Santiago Bernabéu Stadium Photos
This is how you first see Santiago Bernabéu Stadium when arriving by metro at Plaza de Lima: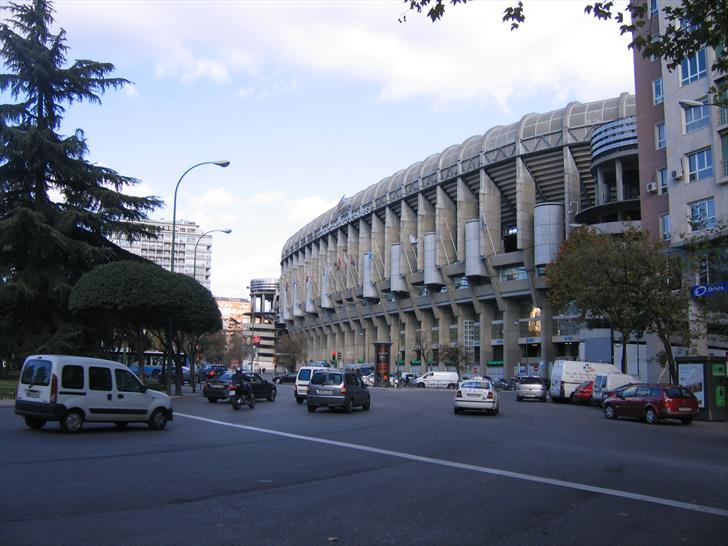 The western wall of Santiago Bernabéu Stadium (Plaza de Lima):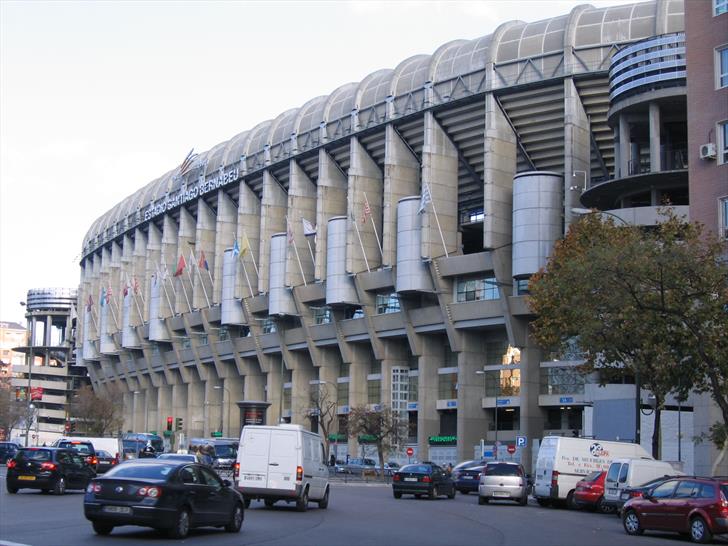 The southern side of Santiago Bernabéu Stadium (Avenida de Concha Espina):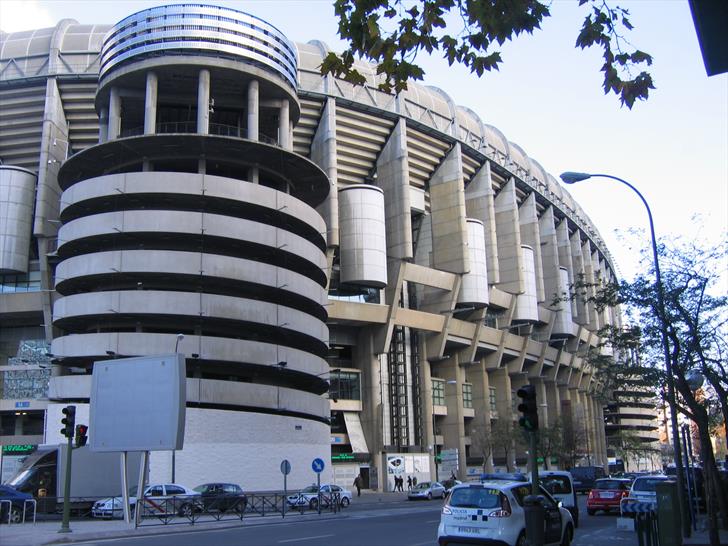 Detail of one of the characteristic corners (the south-western one):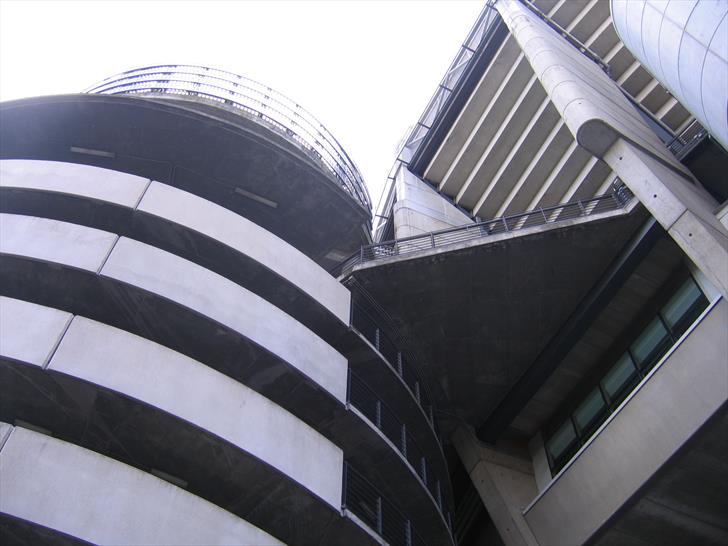 Real Madrid fan shop at Santiago Bernabéu Stadium: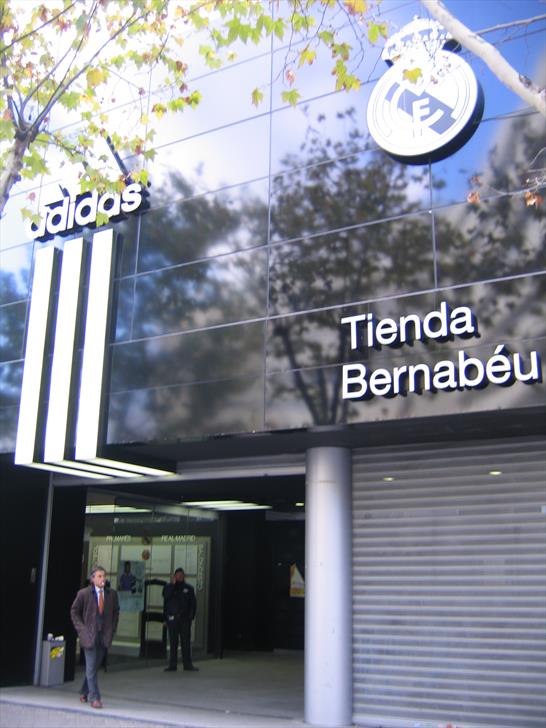 Wall of fame – overview of all trophies Real Madrid won in its history in various competitions, including Champions League, Spanish Liga, Copa del Rey, and many others: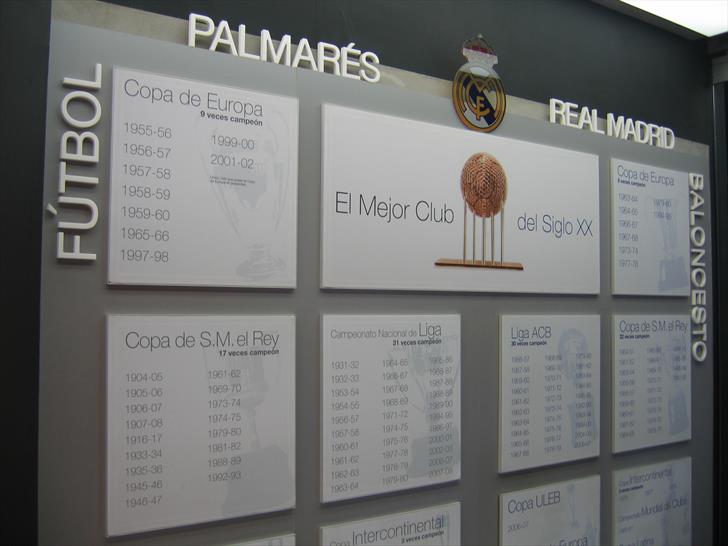 Santiago Bernabeu Stadium from the south-east (Plaza de los Sagrados Corazones):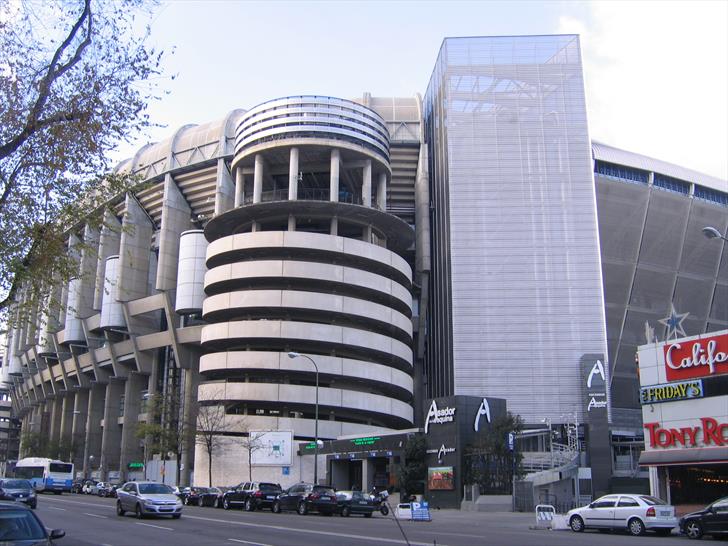 Real Café Bernabeu (the entrance is from Avenida de Concha Espina):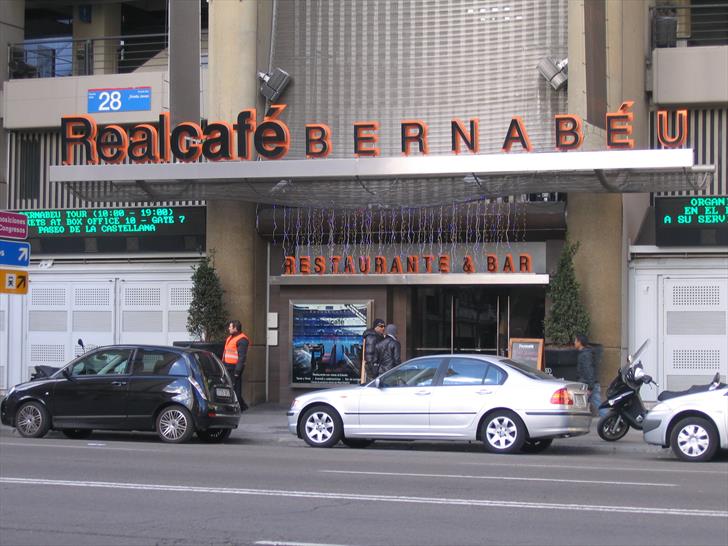 How to Get to Santiago Bernabéu Stadium
There is a metro station immediately next to the stadium at Plaza de Lima. It is also named Santiago Bernabéu, after the stadium. The station is on metro line 10 – it is the next stop after Nuevos Ministerios. Here you can see more information about Santiago Bernabéu metro station.