Today's Presidential Palace in Warsaw, the seat of Polish President, was built in the 17th century as a private residence and unlike most other buildings in Warsaw was not destroyed in the Word War II. Gradually the Palace became an important centre of Polish politics and served as the seat of the Polish Council of Ministers for most of the 20th century. Since 1994 the Palace has been the seat of Polish Presidents and known as the Presidential Palace (Palac Prezydencki).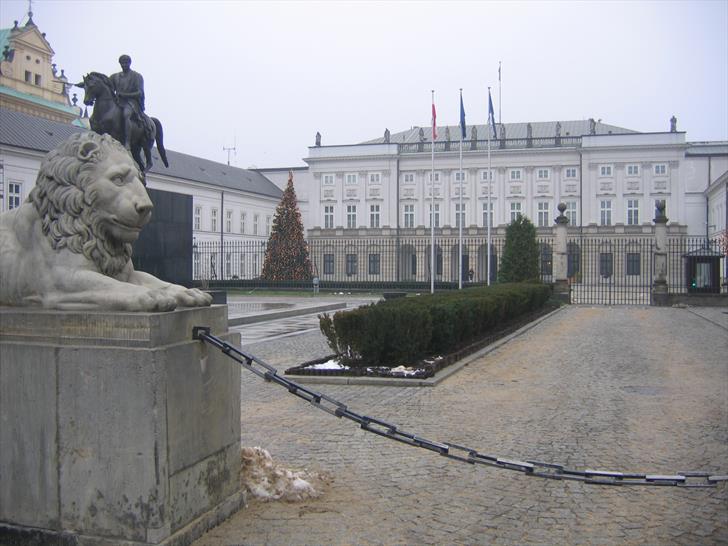 An Important Place for Warsaw and Poland
People in Warsaw have had a special relationship to the Presidential Palace. It has been popular both for its architectonic value and for its meaning in the politics and history of Warsaw and Poland. This role has become even stronger following the Smolensk plane crash in 2010, where then Polish President Lech Kaczynski and 95 other people (mostly high government and military officials) died.
Warsaw Presidential Palace Location and Directions
The Presidential Palace is located in close proximity to other Warsaw's top landmarks at Krakowskie Przedmiescie, halfway between the Old Town and Swietokrzyska Street.