Although the name of Barranco de La Palma indicates another one of the Canary Islands, it is located on the west coast of Gran Canaria. This place is actually some 200km from the island of La Palma and it is one of the most beautiful valleys in Gran Canaria.
Barranco de La Palma, looking downstream towards the coast: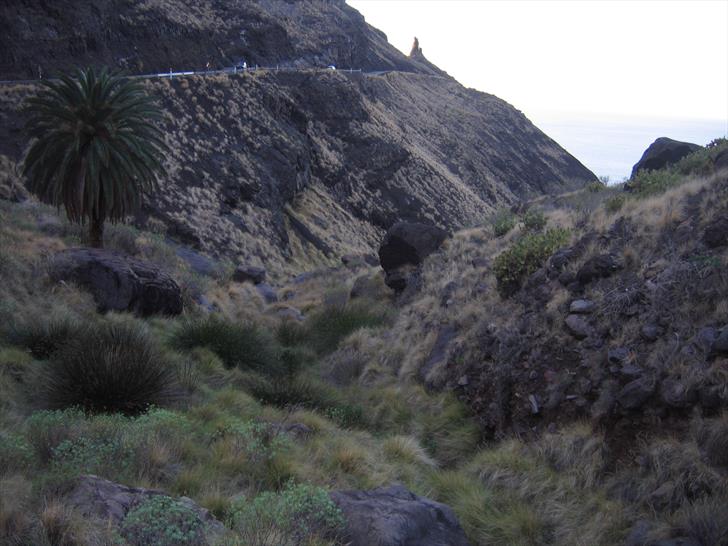 There is grass, big blocks of rock, and a few standalone palm trees: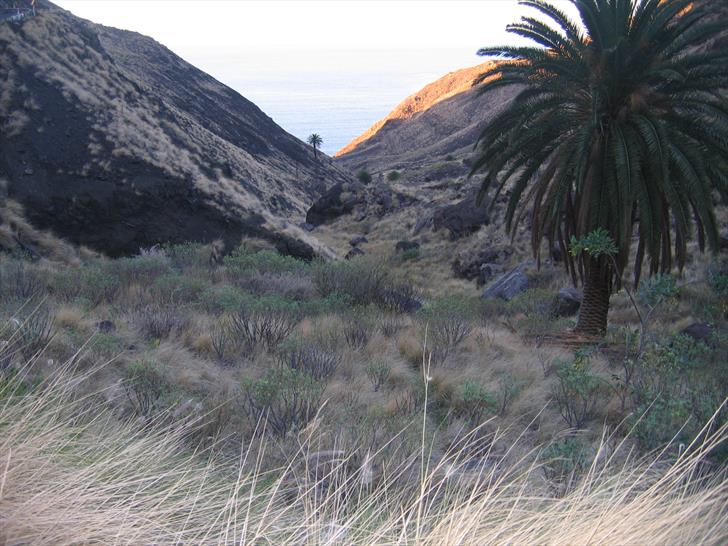 Barranco de La Palma, looking from road GC-200 inlands, up the mountains: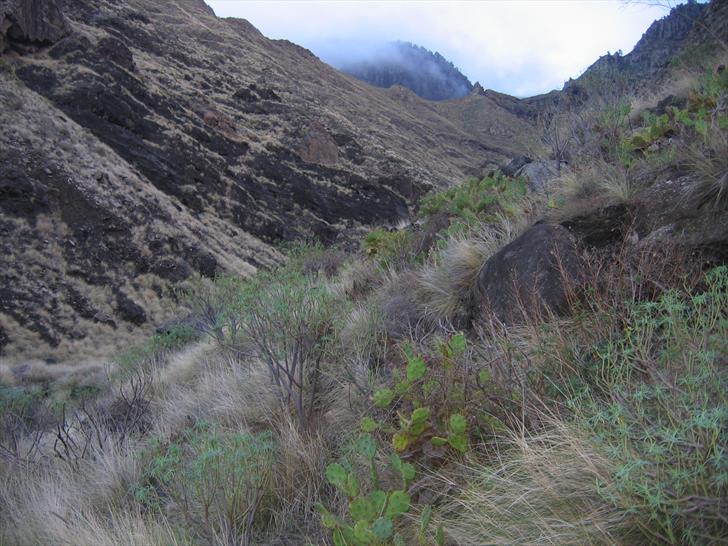 There is a cascade of small waterfalls in Barranco de La Palma, very close to the road. But there is not much water most of the time, so the waterfalls are not that easy to spot.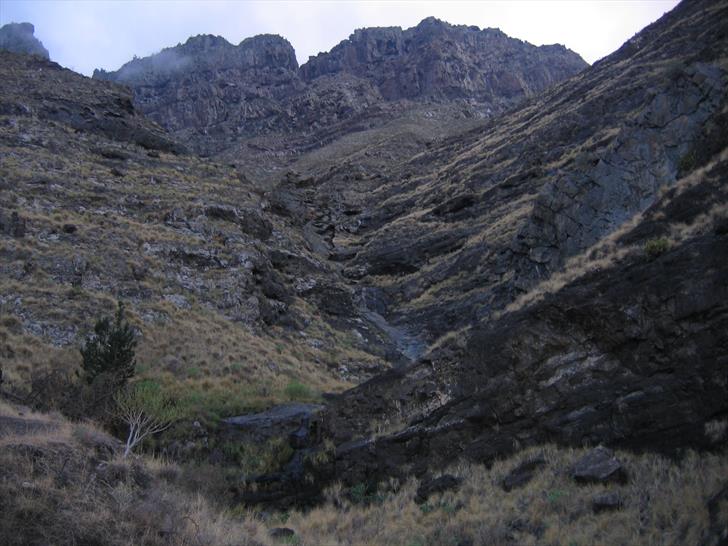 Getting to Barranco de La Palma
Barranco de La Palma is one of the largest barrancos (ravines) on the western and north-western coast of Gran Canaria. It is accessible by the west-coast road GC-200 from Agaete (in the north) or La Aldea (in the south). Although a section of road GC-200 has been closed following rock falls, the section near Barranco de La Palma is still open and accessible from both sides (the closed section of GC-200 in the south is now replaced with the new road GC-2).
Here you can find more details about road GC-200 and its current state.
You won't miss Barranco de La Palma when driving on GC-200. There is a big sign.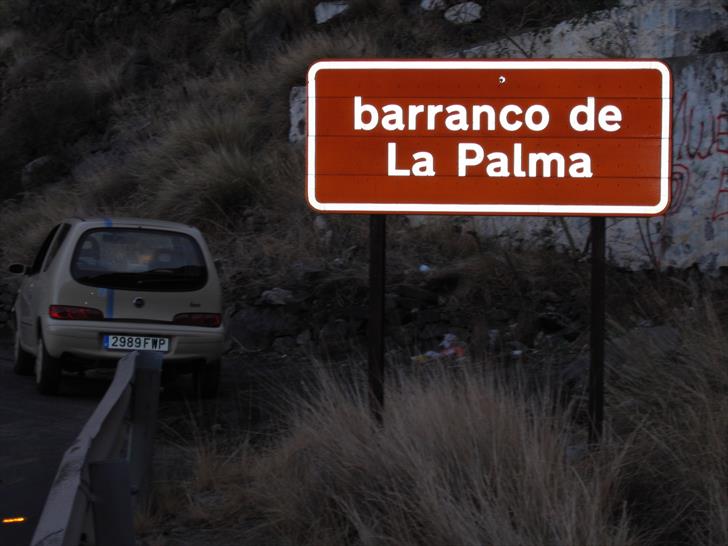 On the map it is here:
Barrancos in Gran Canaria
A barranco is a river, or more precisely a riverbed which is dry most of the time, but has caused massive erosion. The closest English word is ravine. You will find a lot of barrancos in Gran Canaria, but you would have trouble trying to find two identical or similar looking barrancos. The character of barrancos is most strikingly different when you compare those on the east or south coast of Gran Canaria with barrancos in the west or the north.
Baranco de La Palma Vegetation
As virtually all the landscape and nature on Gran Canaria, this difference is caused by the different climate: the north and west of Gran Canaria get much more clouds and rain, and therefore the barrancos receive water more often and there is actually some vegetation in them (and the vegetation is quite diverse, as you can see in Barranco de La Palma), unlike the barrancos in the south, which are often just rocks.
Tamadaba Natural Park on Gran Canaria
Barranco de La Palma is part of the Natural Park of Tamadaba (Parque Natural de Tamadaba), which covers the whole coastal area between Agaete and La Aldea. Besides the specific landscapes and various rock formations you can (higher and further from the coast) see diverse vegetation and – if you are lucky – several endemic species of birds.