Can You See Mount Teide from Gran Canaria?
Absolutely, and in fact there are a number of good places for that. Examples include the highest peaks of Gran Canaria, such as the popular Roque Nublo.
Tenerife (the neighbouring island where Mt Teide is located) is to the west-northwest from Gran Canaria, and therefore another good area to watch the Teide is Gran Canaria's west/northwest coast. The following photos were taken when driving Gran Canaria west coast road (GC-200).
Teide from Gran Canaria West Coast
While the east coast of Tenerife is 60-70km from the west coast of Gran Canaria, the peak of Teide is about 90km away, as it is in the middle of Tenerife, far from the coast. Therefore, when seen from Gran Canaria, the Teide appears just as a very small triangle on the horizon.
Can you see the Teide on this picture? If you didn't know what to look for, you would quite likely miss it. This is the same view zoomed: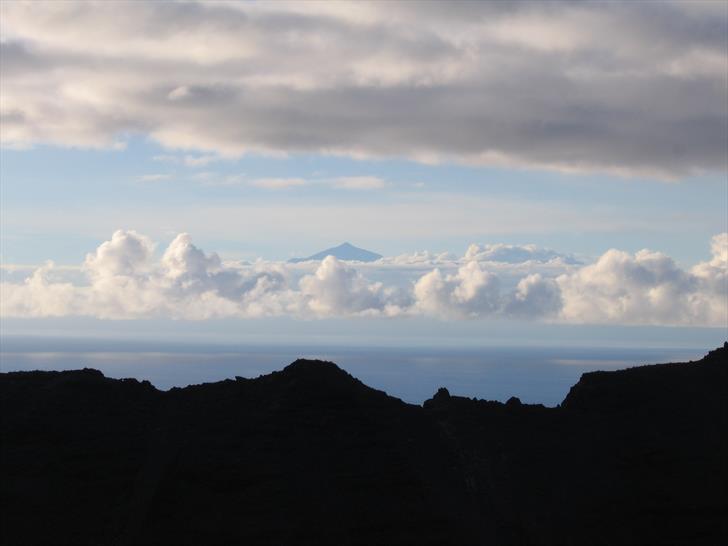 The next photo was taken a bit further north along the west coast road: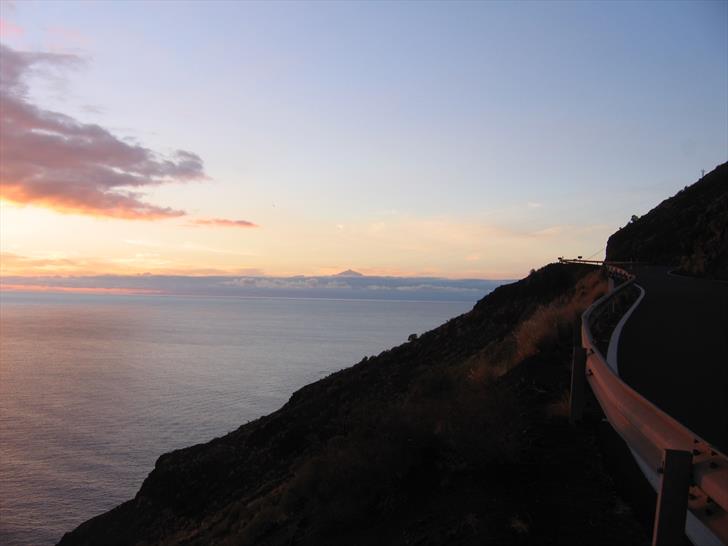 This picture is also zoomed: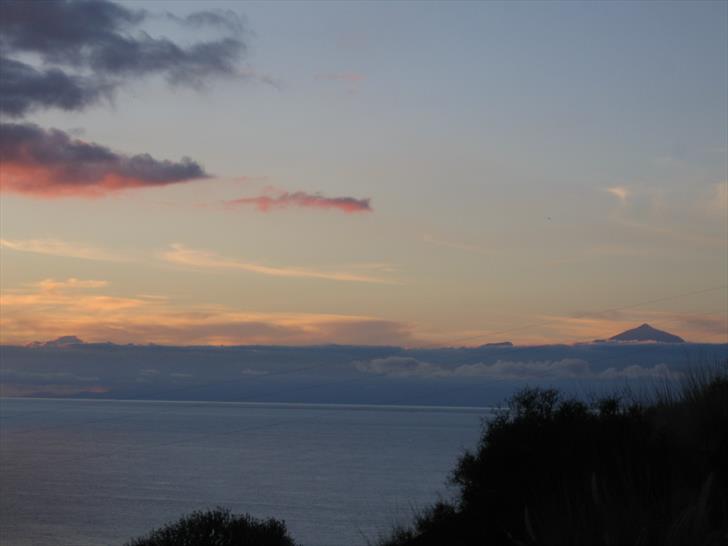 You can see another piece of land to the left of Teide – that is part of the Las Cañadas caldera, which surrounds Mount Teide in the centre of Tenerife. In fact, when there are no clouds, you can see the entire island of Tenerife from Gran Canaria, including Las Cañadas caldera, the Teide, smaller hills on the coast, the capital Santa Cruz de Tenerife, and Anaga Mountains.
Teide from Agaete, Gran Canaria
Another good place to see Mount Teide from Gran Canaria is Agaete, a town in the north-west of Gran Canaria. The following is the Teide as you can see it from Puerto de las Nieves, the port of Agaete (ferries to Tenerife depart from this port):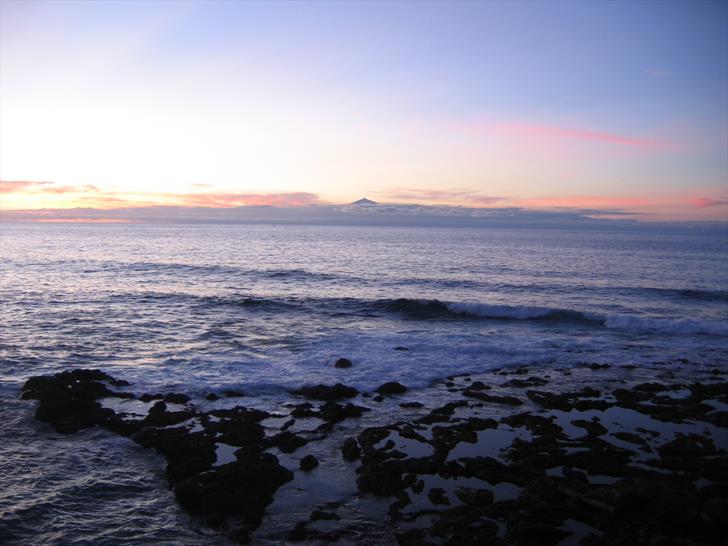 This is also Puerto de las Nieves, a bit later after sunset: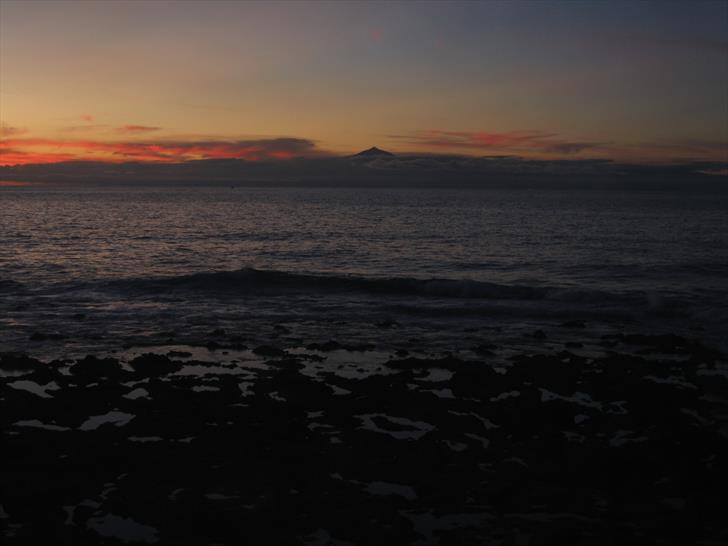 Visiting the West Coast
Note that a section of the old west coast road (GC-200) is now closed. Following rock falls in 2016, it has been permanently replaced with a new road further inlands (GC-2). As a result, some of the views are no longer accessible, but it is still possible to drive along the west coast and there are still many places where you can see Mount Teide (including most of the places where the photos on this page were taken). For updated information and detailed guide see Gran Canaria West Coast Road.