The Royal Albert Hall, opened by Queen Victoria in 1871, is the best known concert hall in London. It is located in Kensington Road in South Kensington, across the street from Kensington Gardens. The picture below shows the Royal Albert Hall as seen from Kensington Gardens.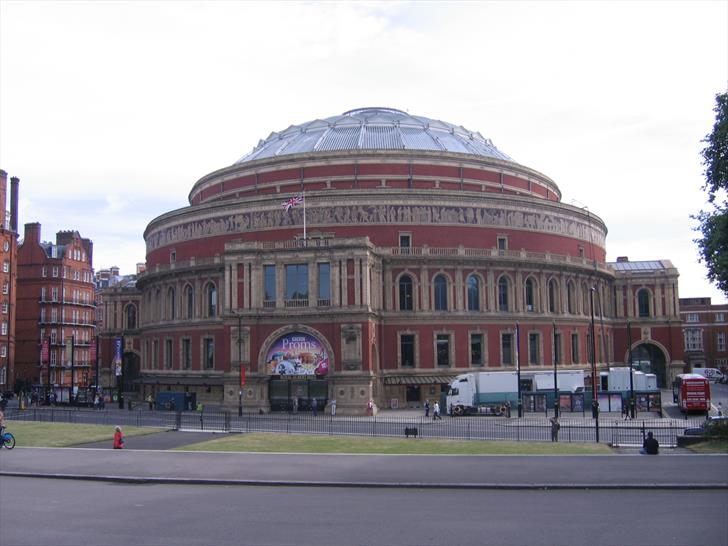 The Royal Albert Hall has a capacity of up to 5,272 seats (lower for some events) and hosts over 350 events every year. Although it is best known for classical concerts, ballet and opera, the range of events and genres is very wide and includes rock and pop concerts, sports events, award ceremonies and other events related to education or charities.
The Proms in the Royal Albert Hall
The best known event taking place in the Royal Albert Hall is The Henry Wood Promenade Concerts presented by the BBC, better known simply as The Proms. They are a series of many concerts (over 100 in the recent years), usually from July to September, with majority taking place in the Royal Albert Hall, but some in the nearby Cadogan Hall and other related events in other places in London and all over the UK. The history of the Proms goes back to 1895, with the Royal Albert Hall being the venue since 1941 (when the previous venue, the Queen's Hall in Langham Place, was destroyed in a WWII air bombing attack).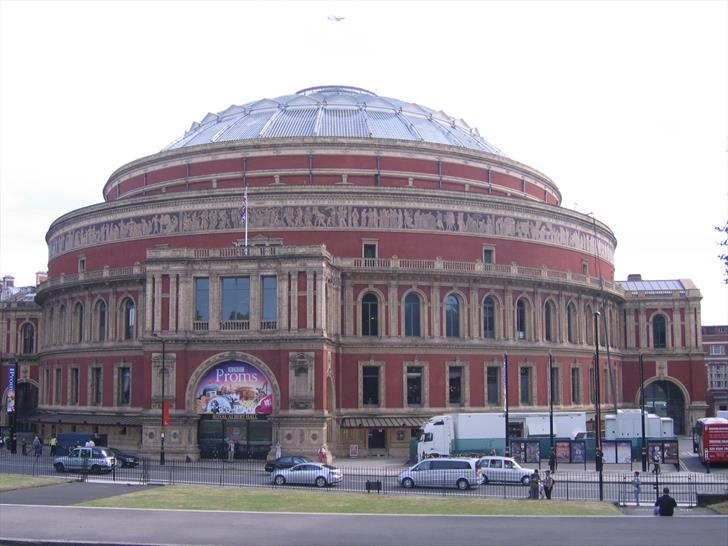 Albert Memorial
The Royal Albert Hall is named after Prince Albert, Queen Victoria's husband. Across the street from Royal Albert Hall in Kensington Gardens there is the Albert Memorial, with Prince Albert's golden statue in the centre (photo below). Both the Royal Albert Hall and the memorial were built at the same time after Prince Albert's death (1861).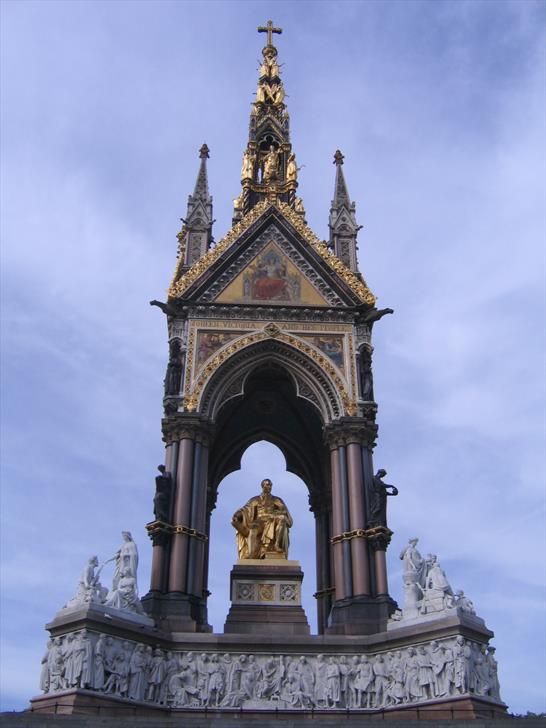 How to Get to the Royal Albert Hall
The nearest tube stations are Gloucester Road and South Kensington (Circle, District and Piccadilly lines).