Akershus Fortress (also referred to as Akershus Castle) is located in Oslo city centre, on a hill overlooking the harbour. It is mainly a military structure, which is still being used by the Norwegian Armed Forces in these days. Akershus also serves as burial place for Norwegian royalty. Some parts of Akershus (especially the historical sections of the castle) are open to public.
Akershus Photos
Akershus from the eastern side: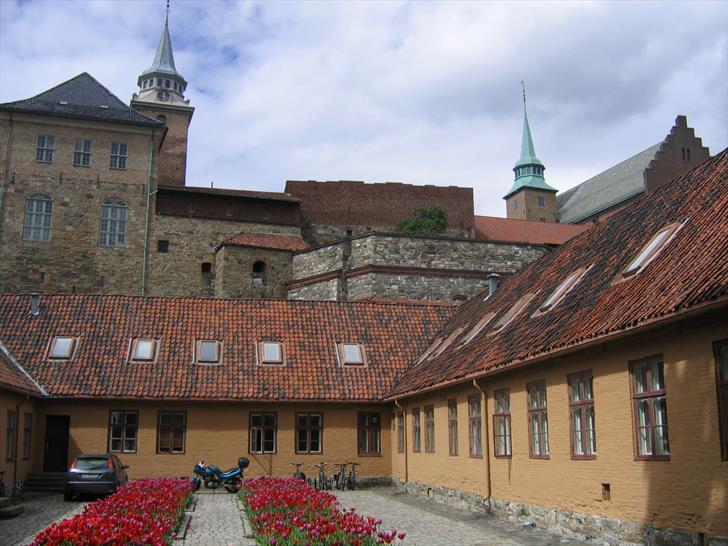 The courtyard of Akershus Fortress: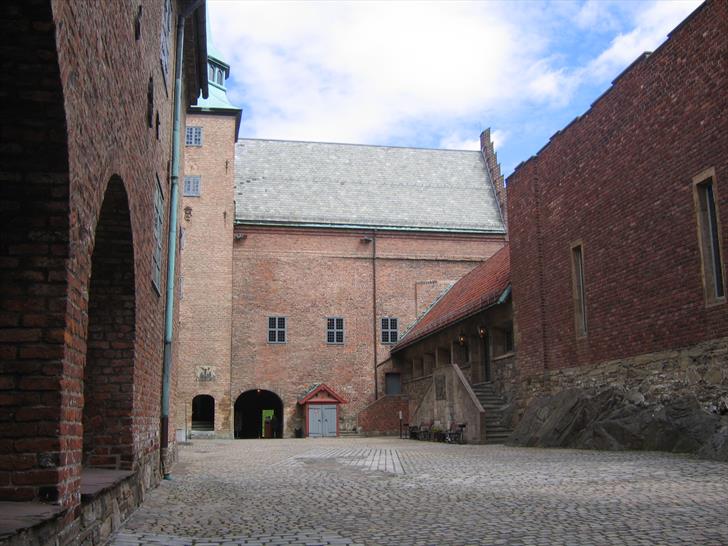 Model of Akershus Fortress, which you can see inside: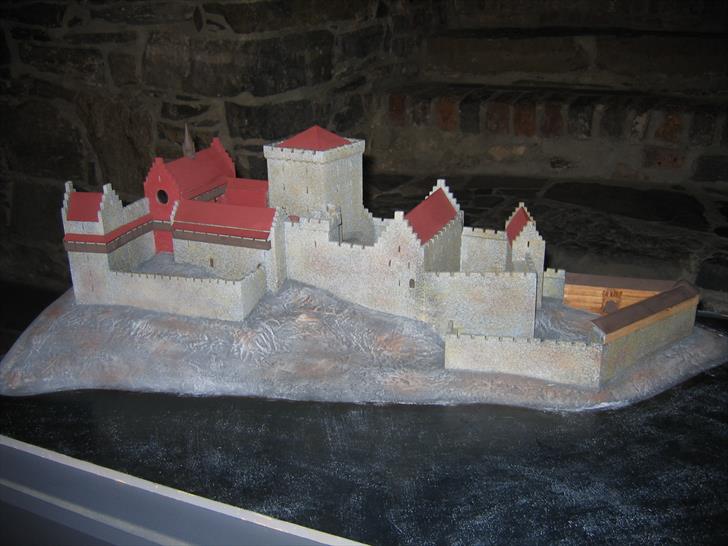 Guards and Cannons at Akershus
A guard and a cannon at Akershus Fortress: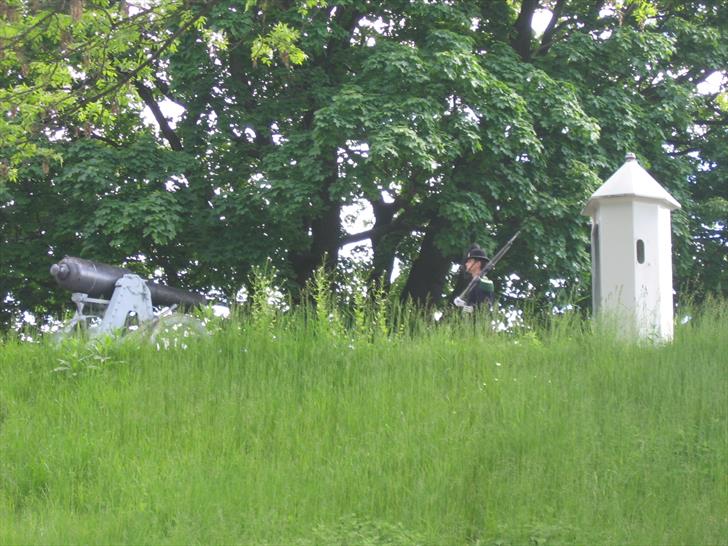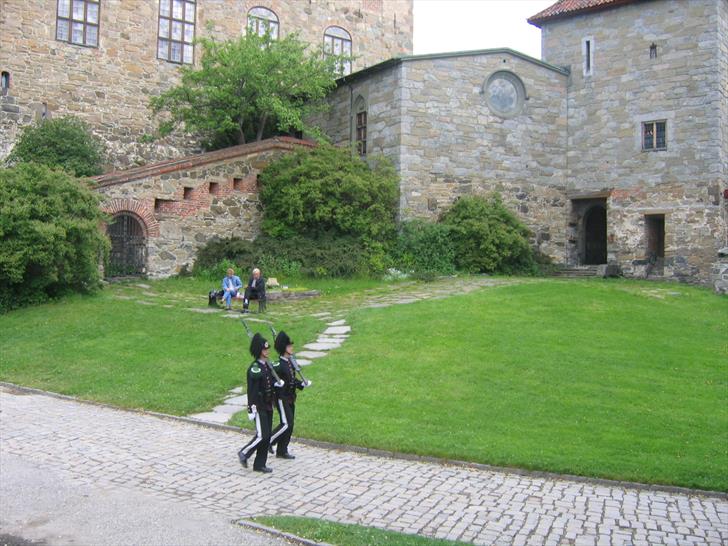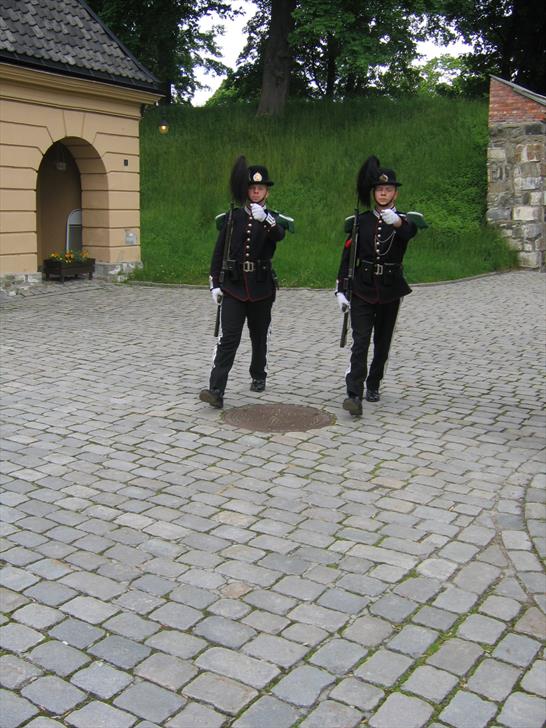 You are very likely to meet guards at least several times during your visit to Akershus. The fortress is still being used by the Norwegian Armed Forces.
Cannons at Akershus (these are probably not being used anymore):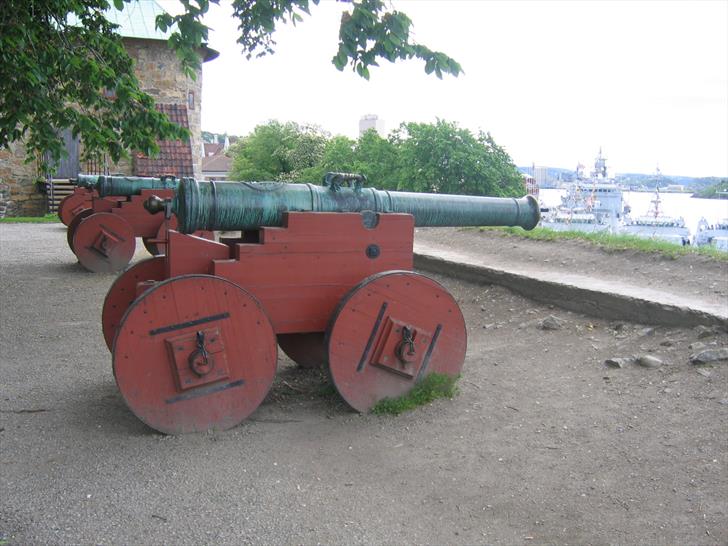 Akershus Fortress Tour
Some parts of Akershus interior is open to the public. It is well worth a visit, as you get to many different places, from the cellar and narrow passages to huge representative halls.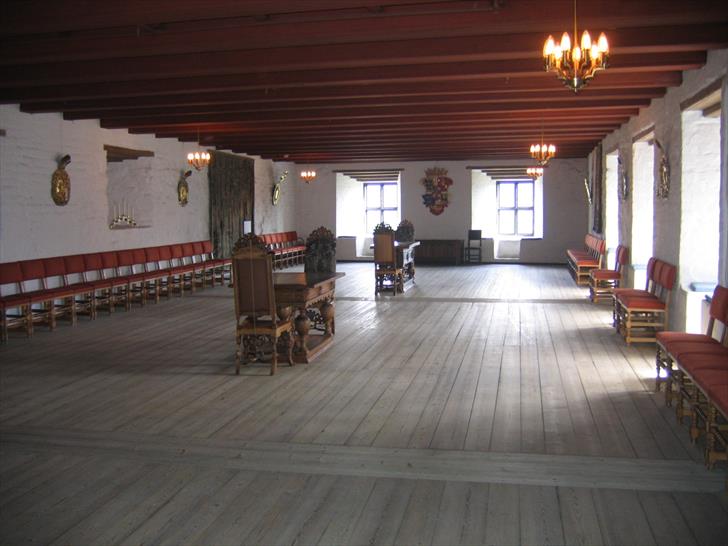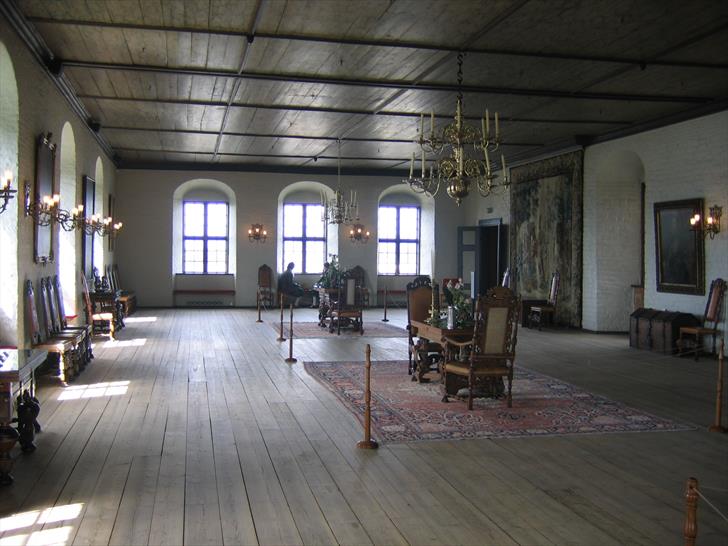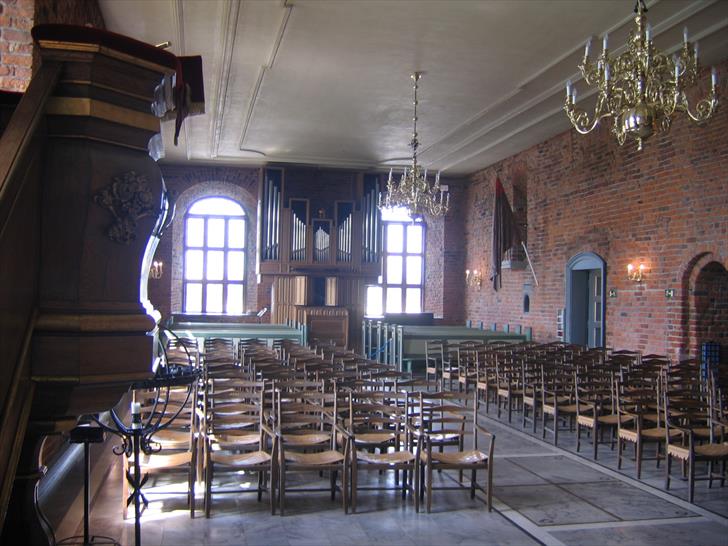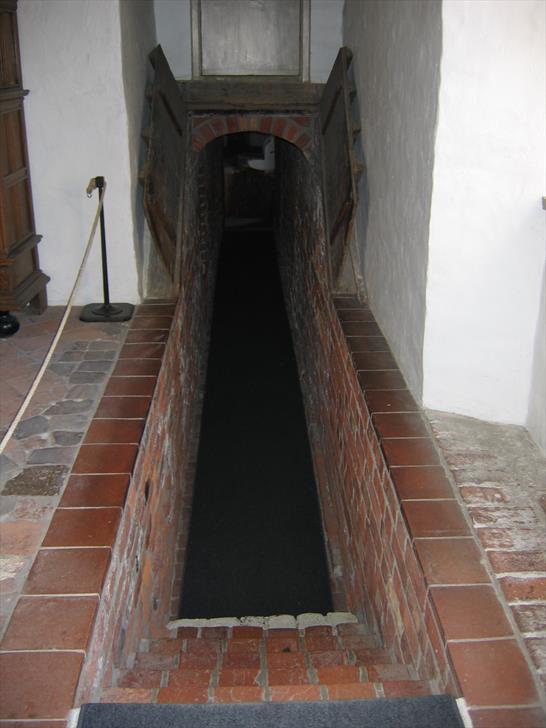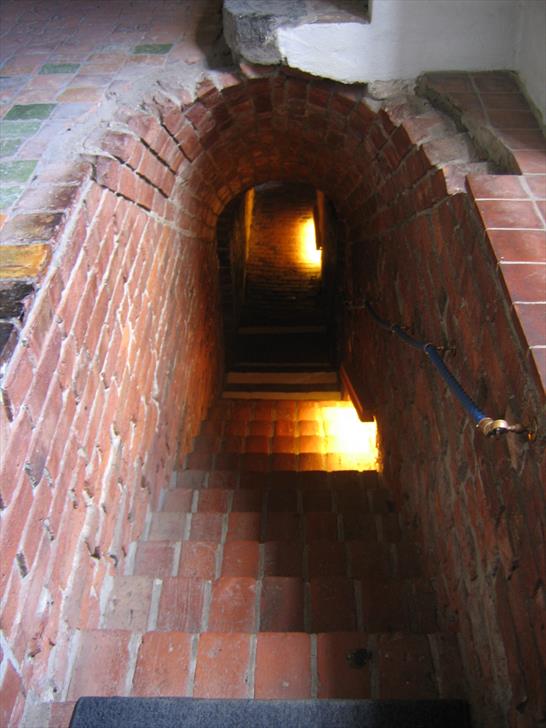 During the tour you go up and down many stairs and through various narrow passages.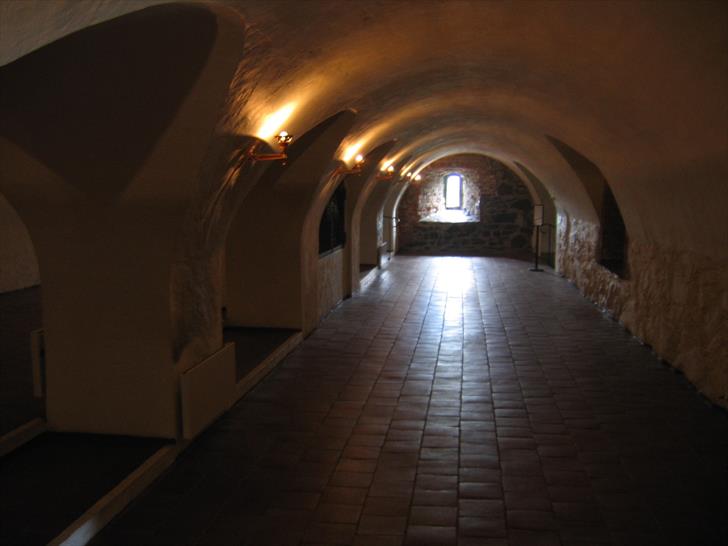 Each part of the fortress is quite different.
Akershus History
Akershus Fortress was first built at the end of the 13th century under the reign of the King Haakon V. The main reason, as with most castles at that time, was protection from enemy attacks. The first successfully defended enemy siege occured already in 1308, when Akershus was attacked by duke and later Swedish King Erik of Södermanland. Throughout its whole history, Akershus has never been defeated by any enemy, though in 1940 the Norwegians surrendered it to Nazi Germany without fighting.
The fortress also served as a prison and execution site at times: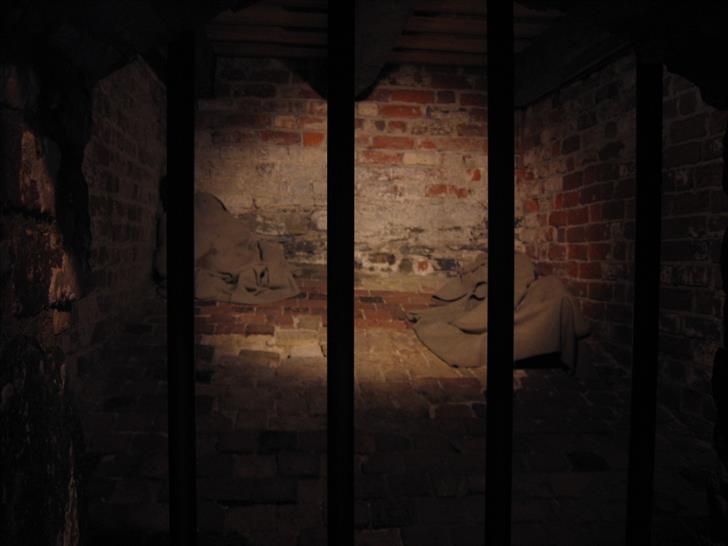 It is also the burial site for Norwegian kings and queens.
How to Get to Akershus Fortress
Akershus is situated on a hill overlooking Oslo Harbour and the City Hall (it is on the south-eastern side of the harbour). The nearest metro station is Stortinget. The nearest tram stop is Radhusplassen (the one next to the City Hall in the harbour).
This is the harbour as seen from Akershus Fortress: