El Bahia Palace is one of the top tourist attractions in Marrakech. It is a large complex of halls, courtyards, and gardens, built in two phases in the Alawi style in the late 19th century. During the times of its greatest glory it served some of the most influential people in Marrakech – originally it was built for personal use of Sidi Moussa, the grand vizier of the sultan. It was probably home to the vizier's harem. The name of the palace, Bahia, means "palace of the beautiful" or "brilliant".
Bahia Palace Courtyards and Luxury of the Past
Bahia Palace is very large – approximately 160 rooms. You can literally get lost in the labyrinth of halls, rooms, courtyards, and gardens. The interiors are decorated in various styles: painted or carved wooden ceilings, marble, or the typical Moroccan coloured tiled floors.
Some parts of Bahia Palace are very well preserved, while some others would need a little restoration. Anyway, El Bahia is an excellent excursion into the luxury of the past in Marrakech.
Bahia Palace Pictures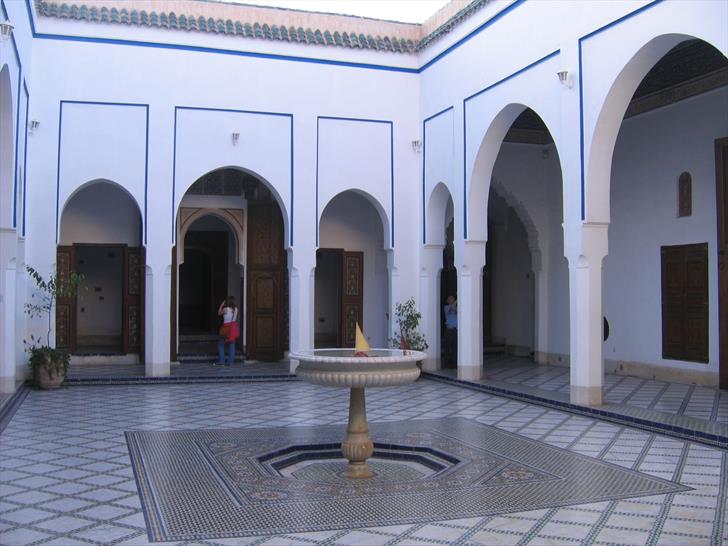 One of the most beautiful parts of Bahia Palace in Marrakech. By the way, if there are only very few people like in my case, consider yourself very lucky. I've heard about Bahia Palace being often overcrowded by tourists.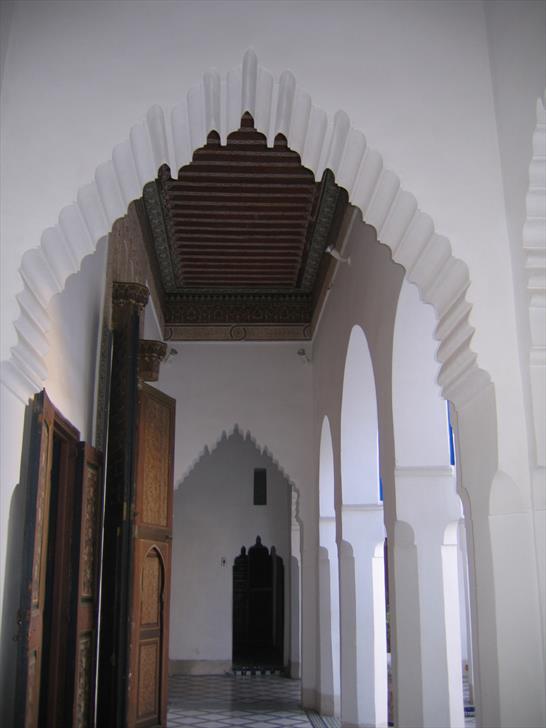 You don't see such white walls and facades (without any mosaics) very often in Morocco.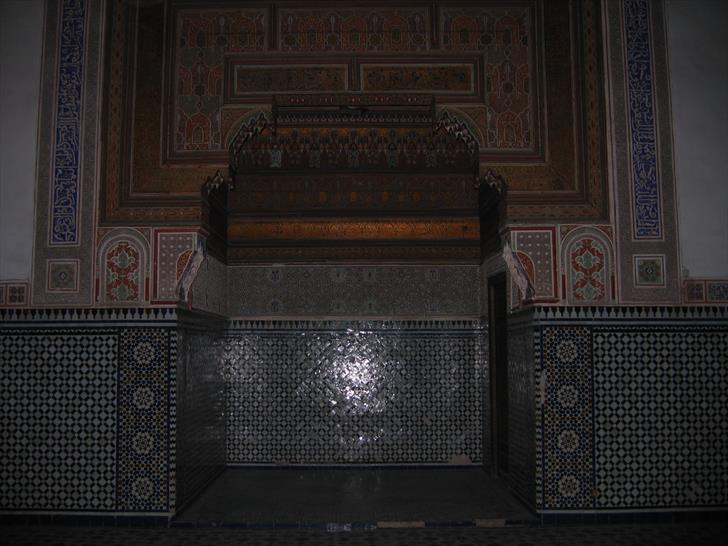 Typical Moroccan architecture and decorations inside Bahia Palace.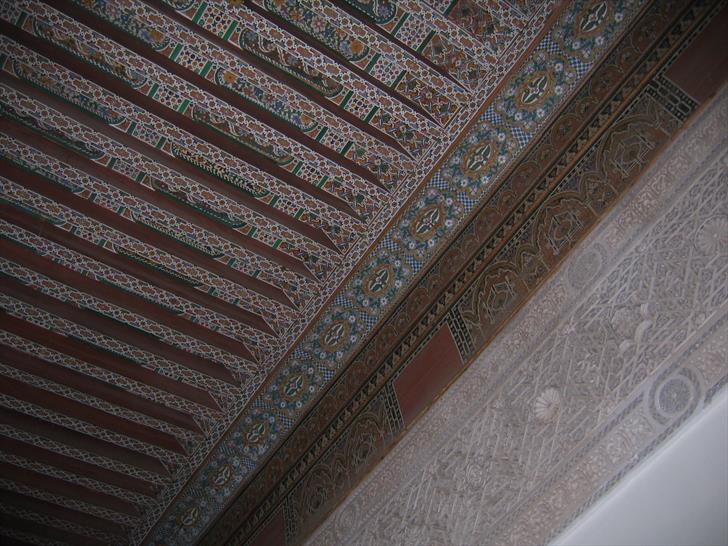 You will see some of the best parts of Bahia Palace interior when you look above you.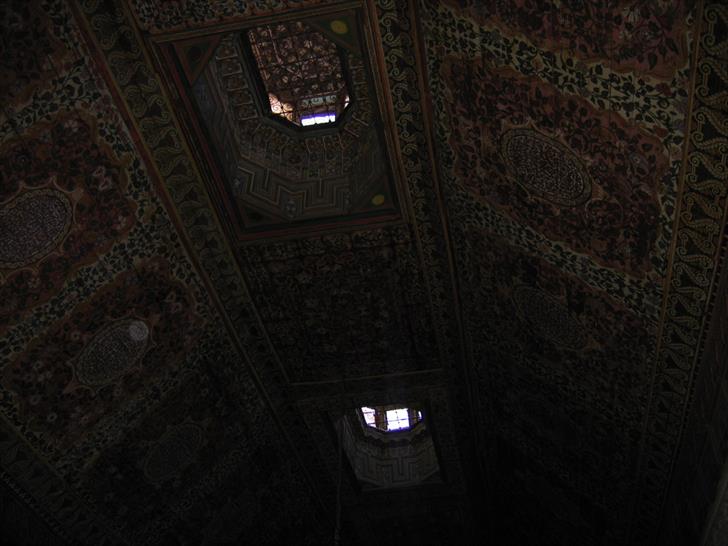 The big open courtyard in the back part of Bahia Palace: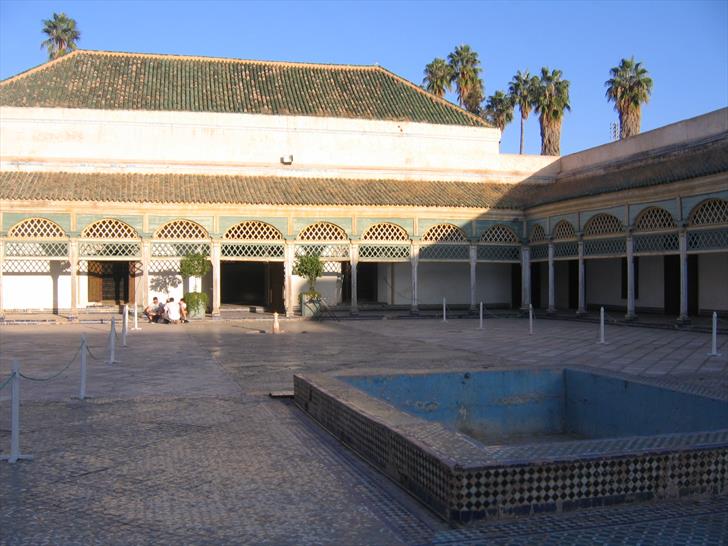 The car doors normally don't belong to the palace – it was a temporary exhibition targeting environmental awareness.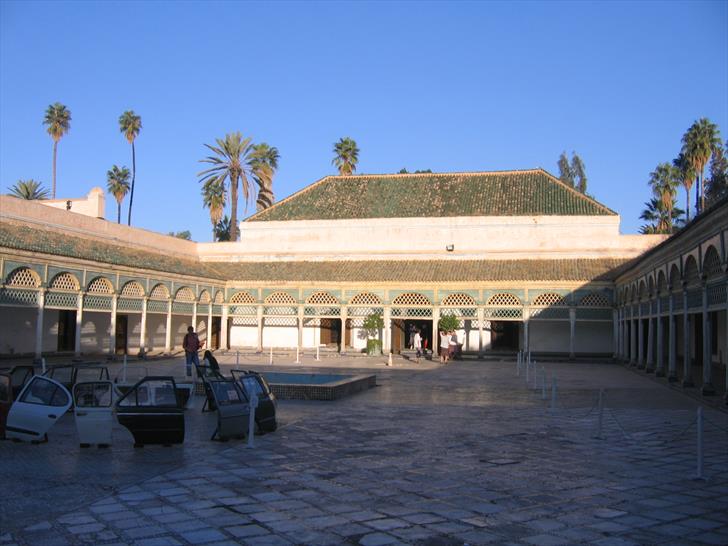 This small courtyard with trees and plants was one of my favourite places in Bahia Palace: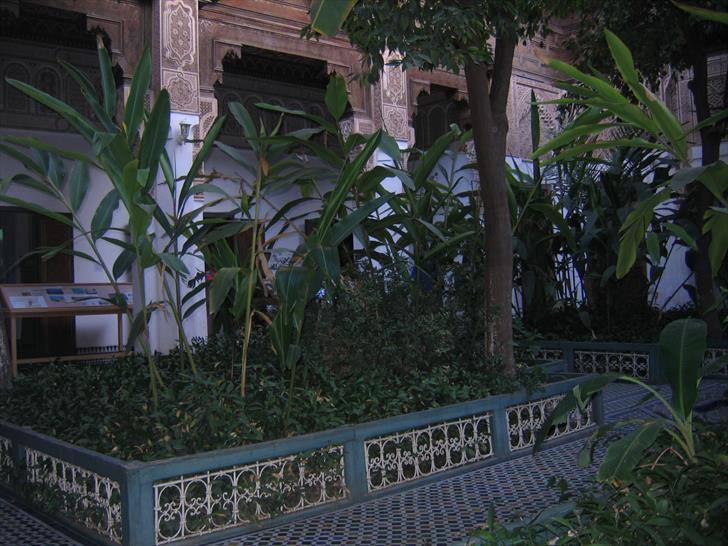 As often in Moroccan palaces, there is a small fountain in the middle of the courtyard.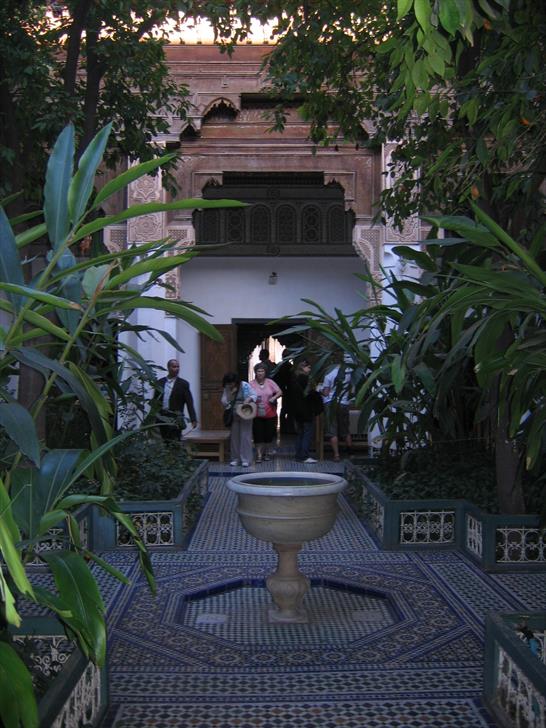 Some of the collections in Bahia Palace: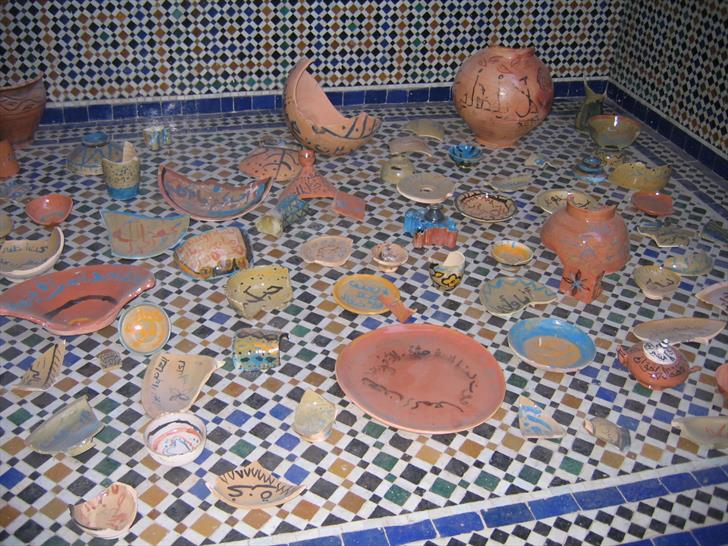 When I was visiting Bahia Palace, there were bananas growing at the entrance.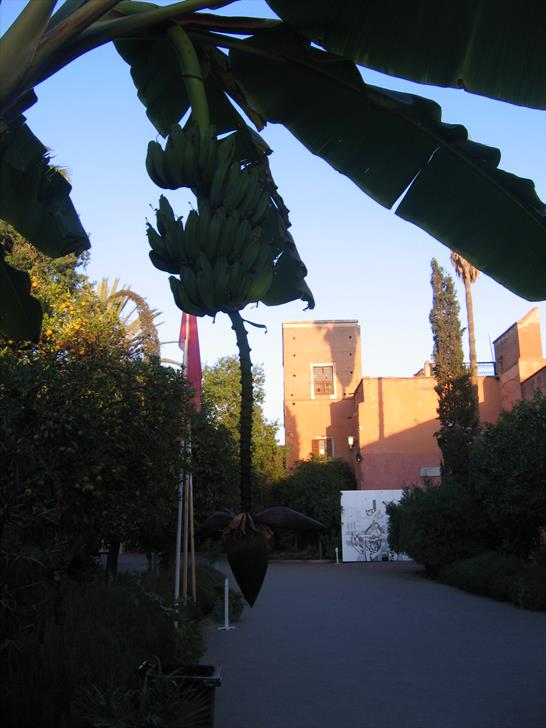 How to Get to Bahia Palace
El Bahia Palace is situated in the southern part of Marrakech medina, close to the border of the Jewish quarter (Mellah). You can get there directly from Djemaa El Fna Square via Rue Riad Zitoun El Jdid. Street name signs are hard to find in Marrakech medina – simply exit Djemaa El Fna in the corner opposite to La Koutoubia Mosque and then take the first turn to the right. Then walk straight on, after 10-15 minutes you pass the medina post office (Poste la Medina) and Jardin de Rosier. At this point El Bahia Palace will start appearing on the right.