Place du 16 Novembre is one of the main squares in the modern part of Marrakech (Ville Nouvelle or Gueliz). It is located halfway between the medina and Marrakech Train Station.
Big streets that cross at Place du 16 Novembre are Avenue Mohammed V (from the north-west to Koutoubia Mosque), Avenue Hassan II (to the train station), Avenue des Nations Unies (to Bab Doukkala and the medina), and Boulevard Oued Al Makhazine (to the south).
The main post office (Poste Centrale) of Gueliz is located at Place du 16 Novembre.
Place du 16 Novembre Photos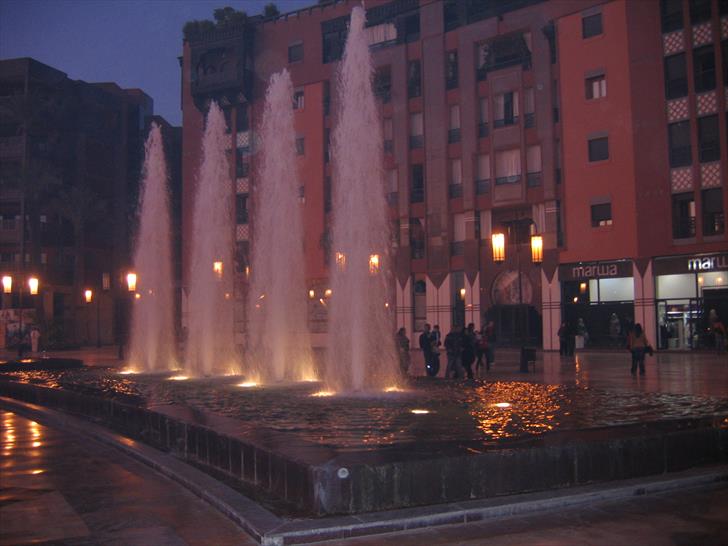 Fountains at Place du 16 Novembre.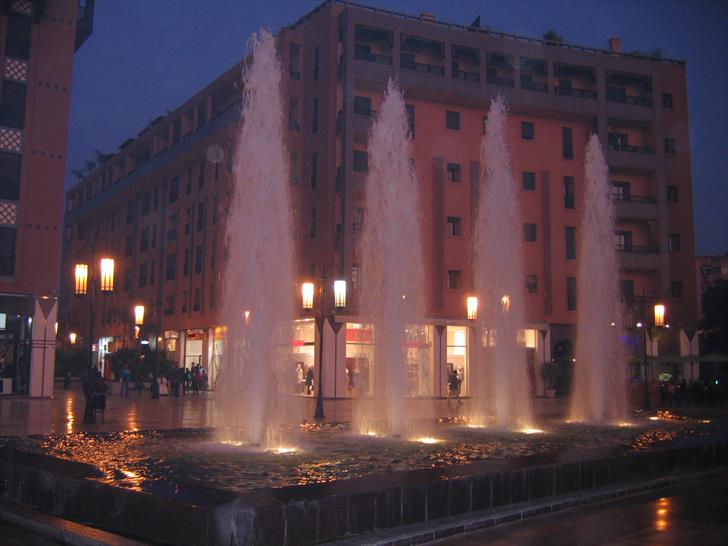 I took these pictures in the evening, so the quality is not perfect.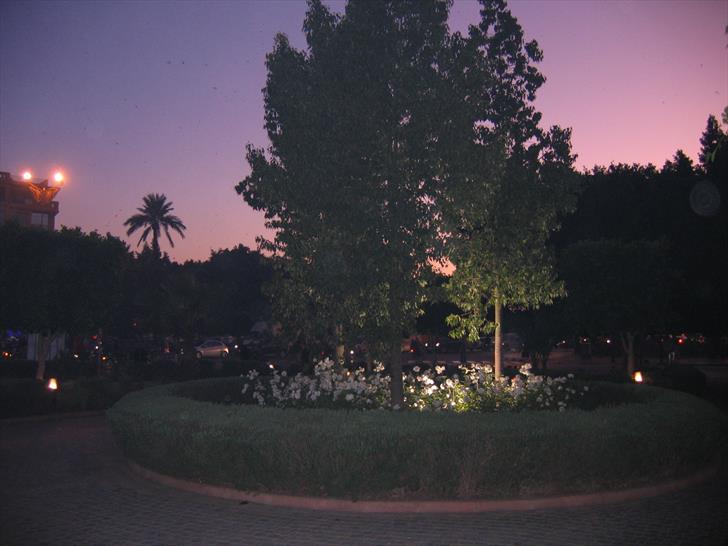 There is a little park in the middle of Place 16 Novembre.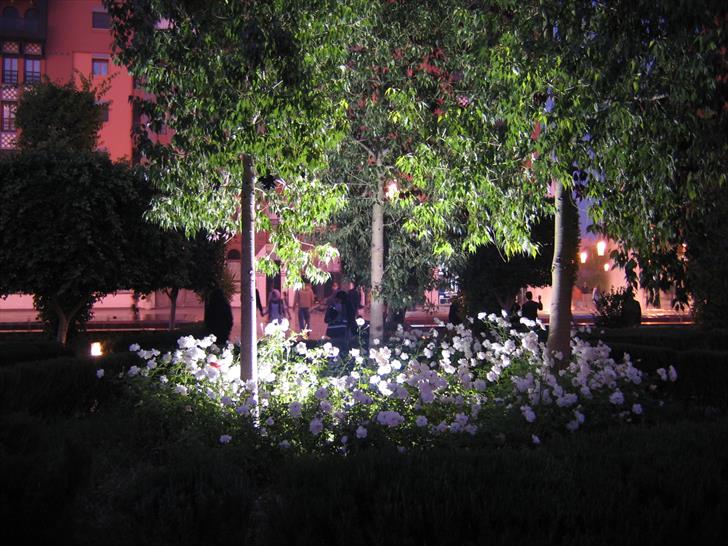 Hotels near Place du 16 Novembre
There are several good hotels near Place du 16 Novembre and more hotels especially to the south or south-east. The style of accommodation in Ville Nouvelle is different from the riads and hotels in medina – hotels near Place 16 Novembre are more similar to those you can find in South Europe, although still with some Moroccan flavour.