The Kasbah Mosque is the second-best-known mosque in Marrakech and it is also one of the biggest mosques. It is very old – it was built in 1190 and you can still find some typical features of Almohad architecture on it. After the restoration it is in perfect condition and is heavily used by the people in Marrakech for prayers. Like to other mosques, the entrance to the Kasbah Mosque is strictly prohibited for non-Muslims.
Kasbah Mosque Pictures
Kasbah Mosque, the typical view from the south-west (Rue de La Kasbah):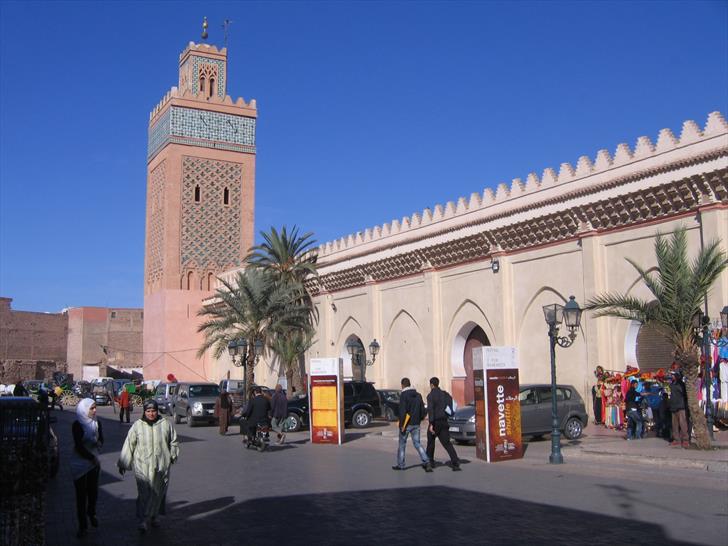 The next photo shows the minaret in detail. The upper part looks a bit like the minaret of Koutoubia Mosque, but this one is much smaller.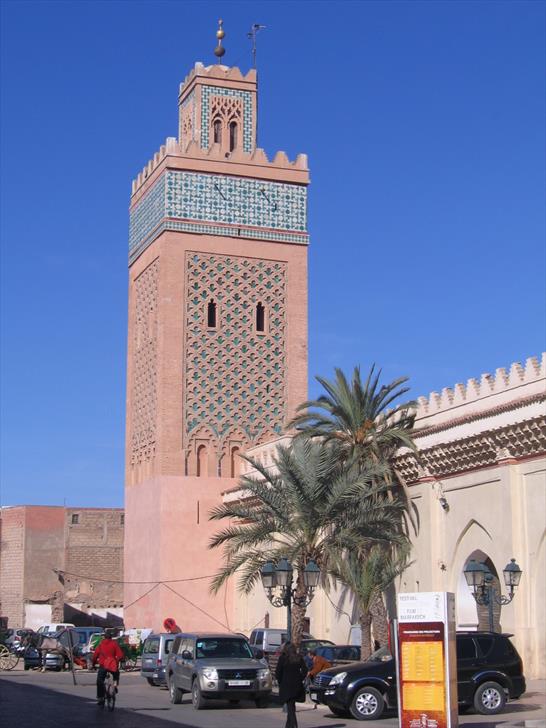 Kasbah Mosque Location and Directions
As its name indicates, the Kasbah Mosque is located in the southern part of Marrakech medina in the area known as Kasbah. Hidden behind the Kasbah Mosque there is another well-known attraction of Marrakech – the Saadian Tombs.
The street's name is Rue de La Kasbah. From Djemaa El Fna (the main square), the best way how to get to Kasbah Mosque is probably along the Koutoubia Mosque and then through Rue Sidi Mimoun or the parallel Rue Lalla Rkia.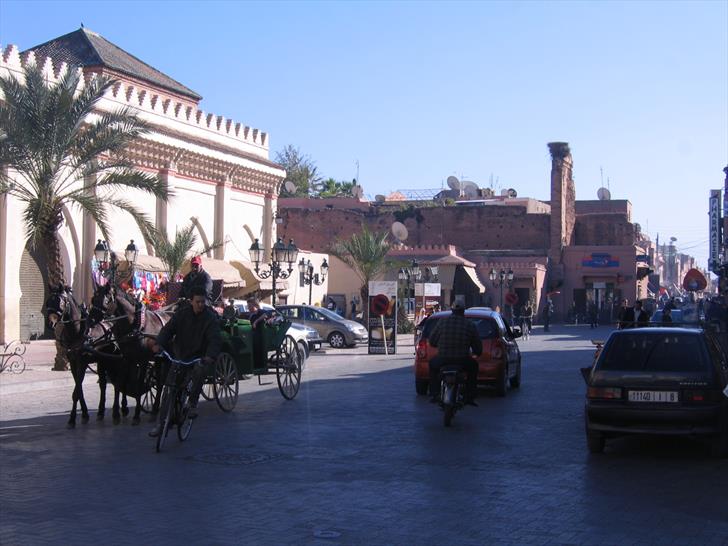 The photo above shows Rue de la Kasbah. The southern part of Kasbah Mosque is on the left. Behind it there is the entrance to Saadian Tombs.