The Saadian Tombs are one of the top tourist attractions in Marrakech. They were established in the late 16th century under the rule of Saadian Sultan Ahmed el Mansour. Burials continued occasionally in the area even after the Saadians had lost control over Marrakech (in 1659), but later the tombs were long forgotten and hidden behind the Kasbah Mosque. The Saadian Tombs were rediscovered in 1917 during a survey flight by the French and later opened for tourists.
Saadian Tombs Guide and Photos
After entering the Saadian Tombs area behind the Kasbah Mosque (and possibly also after having waited in the line for a while) you will see two decorated burial chambers with a total of 66 tombs of important people (sultans and their families) from the Saadian Dynasty.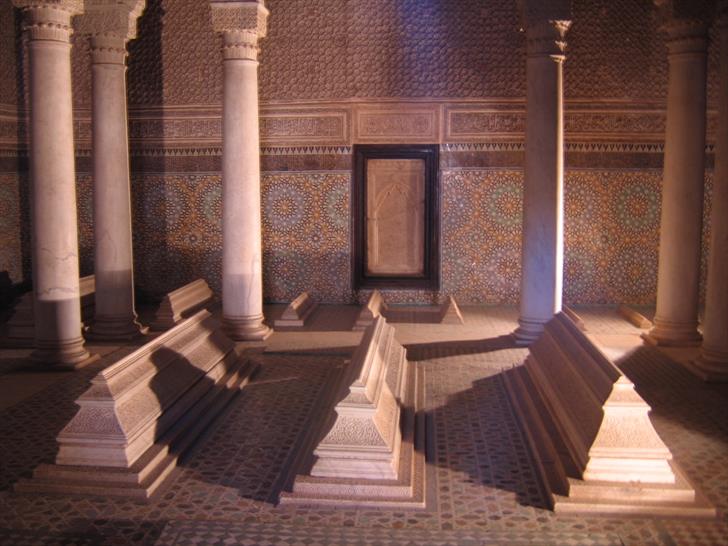 The Saadian Tombs are very well preserved, probably thanks to the fact that they were long left forgotten before their re-discovery in 1917.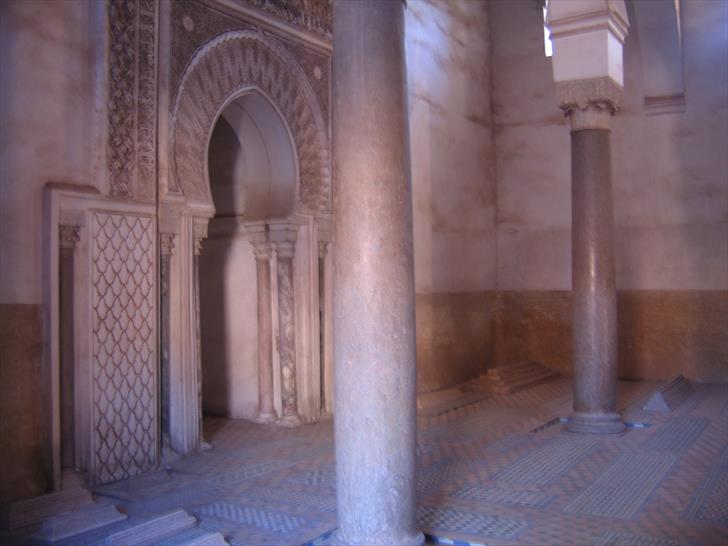 The Saadian Tombs are worth a visit not only for the tombs themselves, but also for the architecture.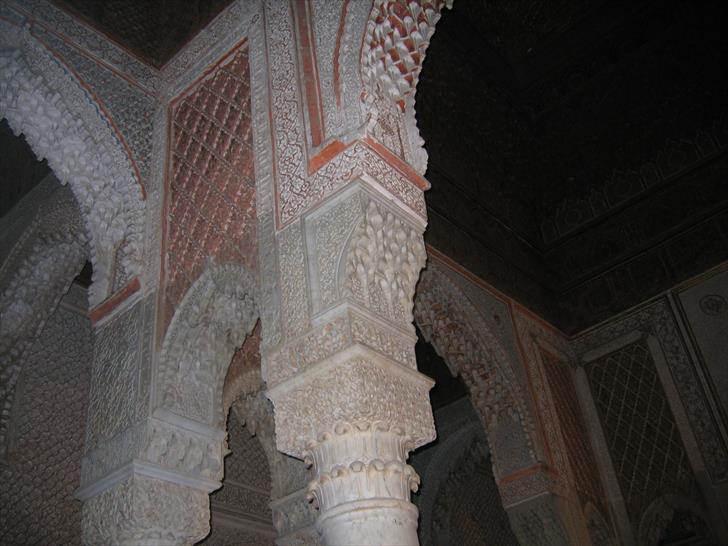 Typical decorations in Saadian Tombs mausoleums: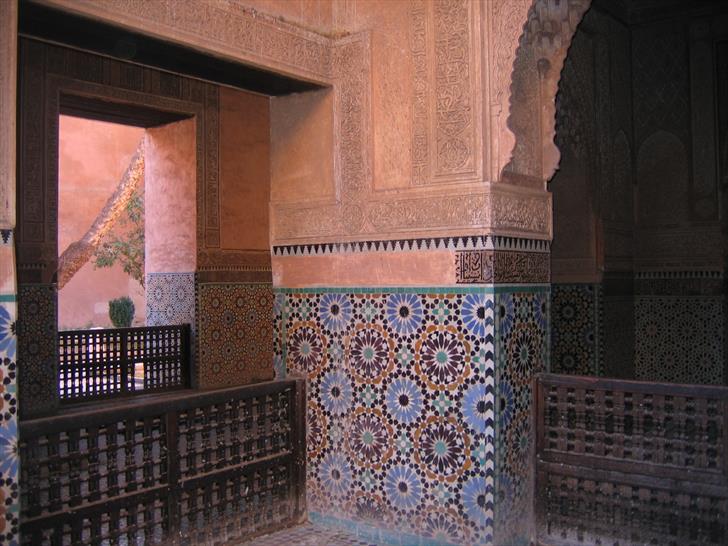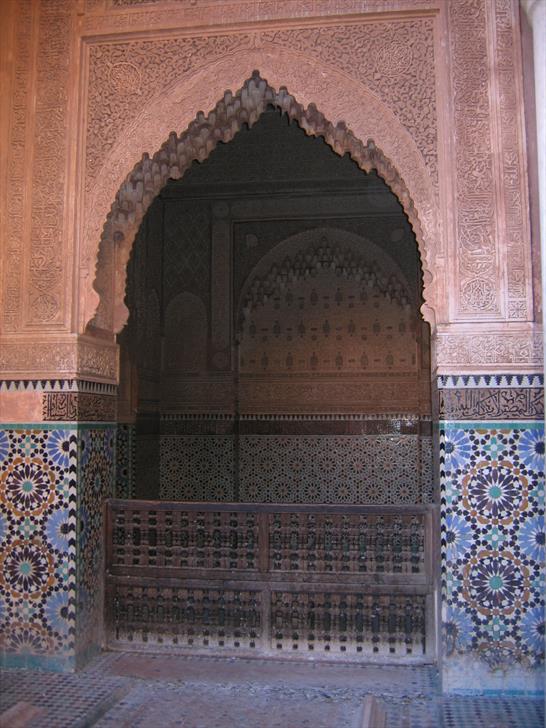 While the most important tombs of the sultans and their close families are situated indoors in two mausoleums, there are additional more than 100 tombs in the courtyard. These tombs belong mostly to more distant relatives and members of the Saadian court.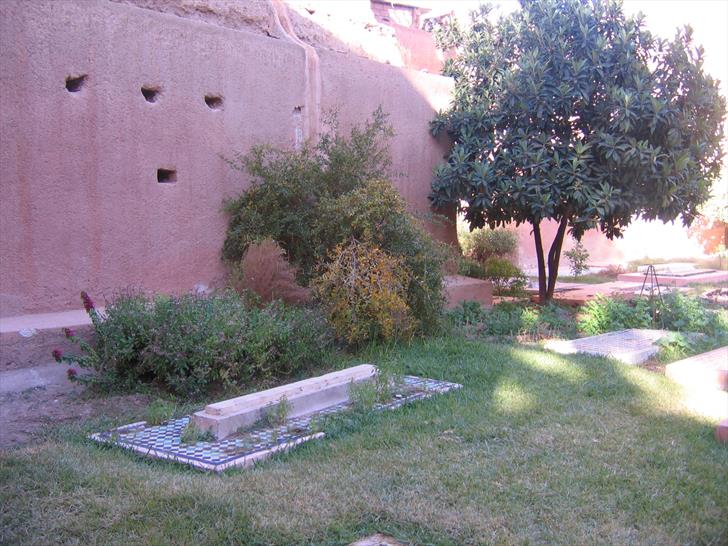 This is how the courtyard looks: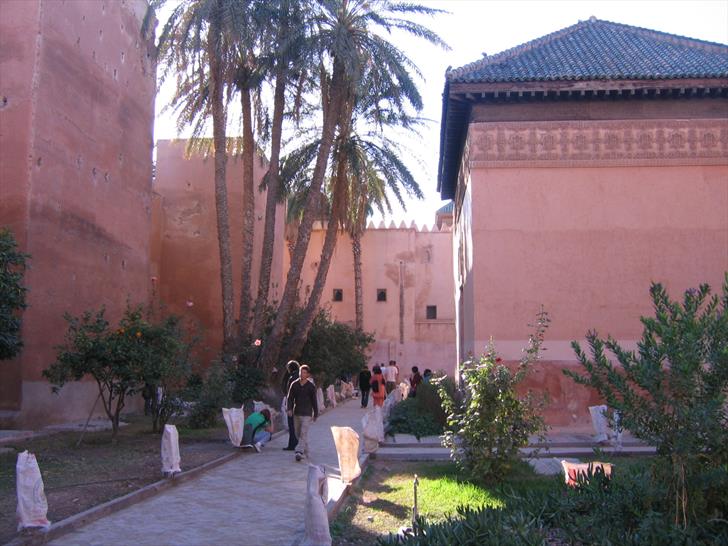 It is also surrounded by some nicely decorated buildings.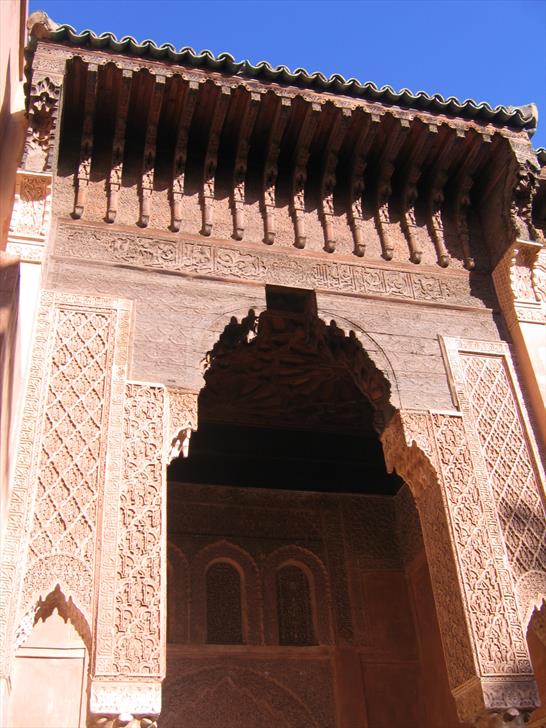 The Saadian Dynasty in Morocco
The Saadian (also Saadi) Dynasty ruled in Morocco from 1554 to 1659. They were originally from the south, from a small village called Tidzi in the Draa River Valley. During the 16th century the Saadians have expanded the area under their rule from the southern Morocco to Marrakech and beyond. Saadian rule ended in 1659 when Marrakech was conquered by Moulay al-Rashid of the succeeding Alaouite Dynasty (this dynasty also rules in Morocco at present).
Visiting Saadian Tombs
The Saadian Tombs are located in the Kasbah in the southern part of Marrakech medina. The entrance to the exposition is quite well hidden – you get there through a narrow passage behind the Kasbah Mosque (see how the place looks here). One downside of their uniqueness and popularity is that the Saadian Tombs can be very crowded at times. Early morning or just before closing are best times to visit.
Opening Hours
The Saadian tombs are open daily from 8:30 to 11:45 and from 14:30 to 17:45. These opening hours are valid as in August 2016 and may change, but generally if you avoid the 2-3 hours around noon they should be open.