Probably the Oldest Building in Marrakech
Though Koubba Ba'Adiyn is not really big and not among the best preserved buildings in Marrakech medina, it is definitely worth visiting. You will see the origins of Moroccan architecture and a hint about how Marrakech might have looked long time ago. With estimated age of almost a thousand years, Koubba Ba'Adiyn is probably the oldest building in Marrakech.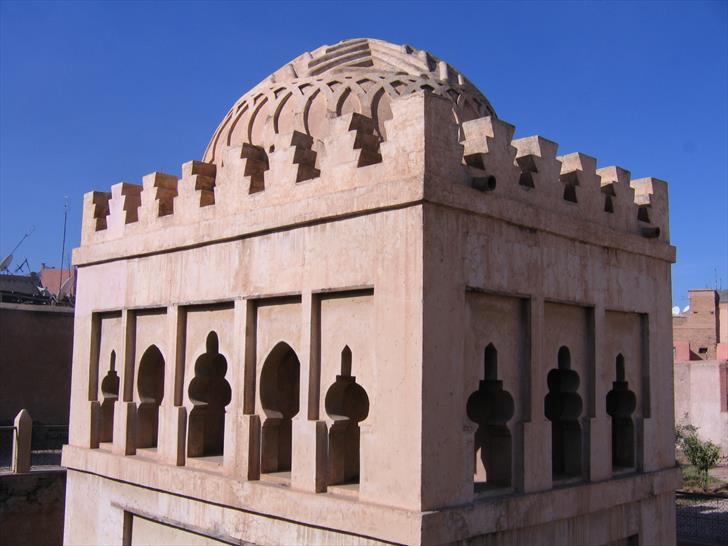 Koubba Ba'Adiyn = Almoravid Koubba
Koubba Ba'Adiyn was built under the rule of the Almoravid dynasty and it is also sometimes called the Almoravid Koubba. The Almoravids were nomads and warriors from the Sanhaja Berber tribe, who came to Morocco in the 11th century from today's Mauritania and ruled in North-West Africa in the 11th and 12th century.
The Koubba's uniqueness was caused by the fact that virtually all other Almoravid buildings in Marrakech were demolished by the succeeding Almohad dynasty and nothing from Almoravid architecture has been preserved till today in Marrakech – except for Koubba Ba'Adiyn.
Therefore, Koubba Ba'Adiyn is considered one of the oldest examples of Moroccan architecture. Its design has influenced many building in the following centuries – not only religious buildings and not only in Morocco and the Muslim world.
More Photos of Koubba Ba'Adiyn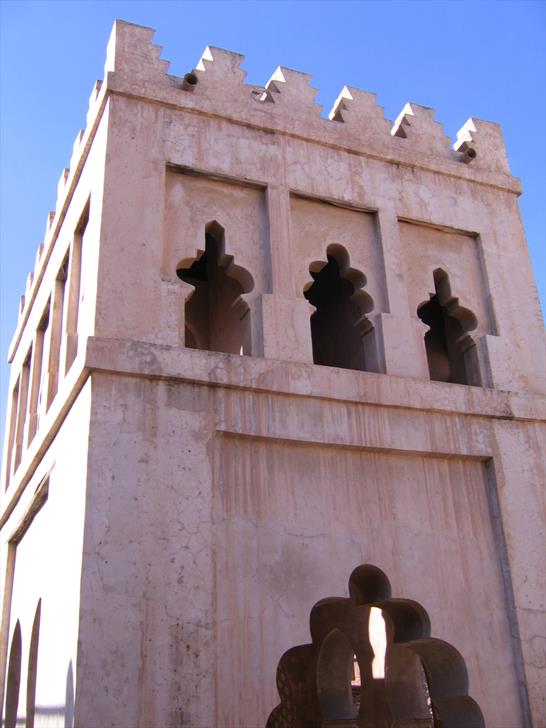 Koubba Ba'Adiyn from the side.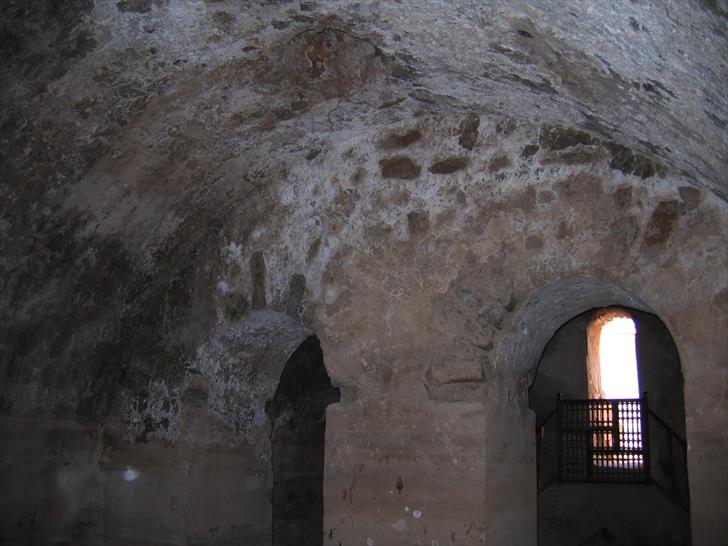 What looks like a normal cellar is actually a former water storage under Koubba Ba'Adiyn.
What is a Koubba?
A koubba (also spelled qubba) is a domed tomb – basically a Muslim religious building. In the past Koubba Ba'Adiyn was most likely connected to the nearby Ben Youssef Mosque.
Ben Youssef Madrassa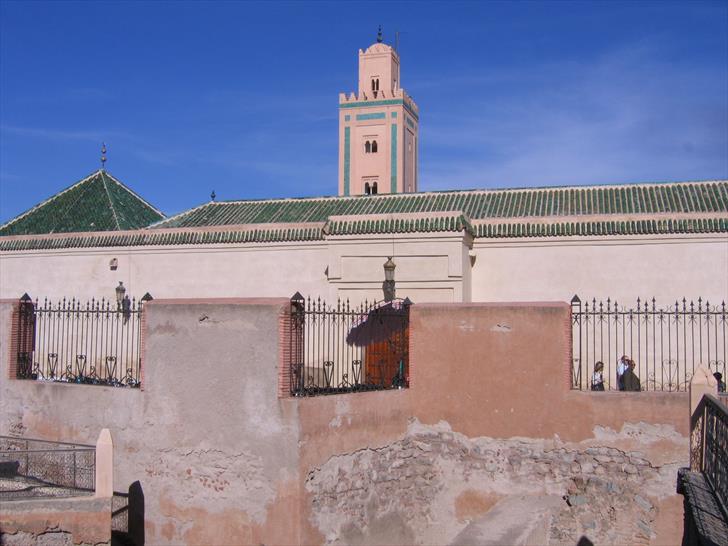 The picture above shows Ben Youssef Madrassa (an Islamic college, also spelled Ben Youssef Medersa) and the mosque as seen from Koubba Ba'Adiyn. Due to its age, Koubba Ba'Adiyn can be found several metres below the ground level of other (much younger) buildings and you will have to descend some stairs.
Visiting Koubba Ba'Adiyn
Koubba Ba'Adiyn is located at Place de la Kissaria next to Ben Youssef Madrassa. It is about 10 minutes walk to the north from Djemaa El Fna (the main square). You can buy a ticket at Ben Youssef Madrassa which also covers Koubba Ba'Adiyn.