Gröna Lund, also known as Grönan or Stockholm Tivoli, is Stockholm's amusement park – and the oldest one in Sweden. It was founded in 1883 by Jacob Schultheis. There are many (about 30) attractions, including seven roller coasters. Stockholm Tivoli may resemble the better known Tivoli in Copenhagen.
Gröna Lund Photo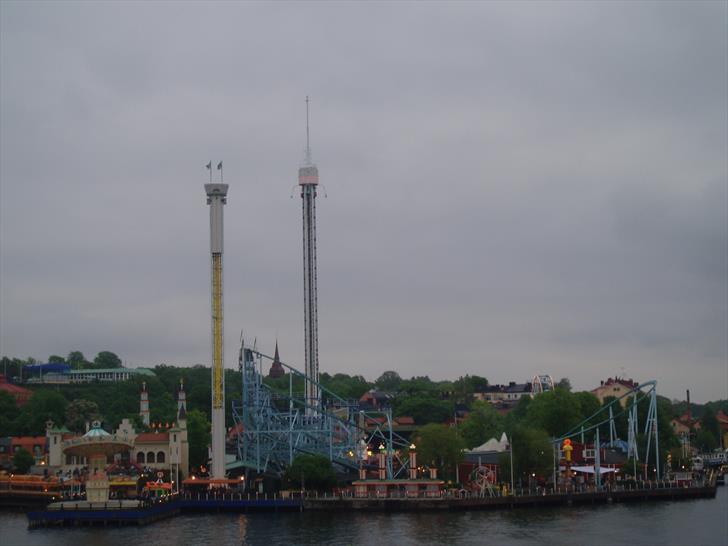 Concerts in Gröna Lund
Gröna Lund is a popular concert venue in the summer season, with capacity of up to some 30 thousand people. Concerts by world's best known stars as well as less known local performers take place here.
Djurgården
Tivoli Gröna Lund is situated at the coast of Djurgården Island, a popular place of recreation for Stockholm inhabitants and one of the top tourist attractions in Stockholm. Besides the Tivoli, there are many historical buildings, museums, the big cultural park and zoo Skansen, and numerous restaurants.