Katarina Kyrka (the Church of Catherine) is located in Högbergsgatan, a short walk from Gamla Stan (Old Town) to the south-east. The construction of the church started under the reign of King Charles X in the 17th century (his mother was Princess Catherine of Sweden). If you visit Katarina Church today, you will find it looking very new. This is because the present structure of the church was only finished in 1995.
Fires at Katarina Church
There were two big fires during the history of Katarina Church, each destroying the structure completely. The first fire occured in 1723 and the second one as recently as 1990. The church was re-opened in 1995 after a reconstruction led by the architect Ove Hidemark.
Katarina Church Pictures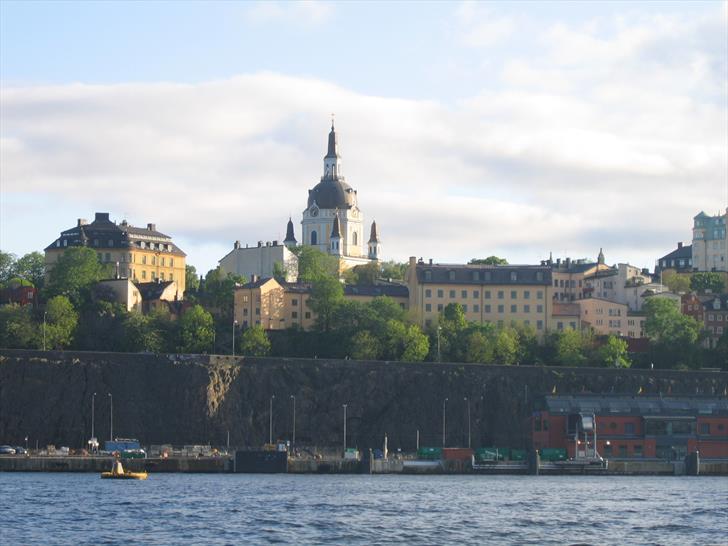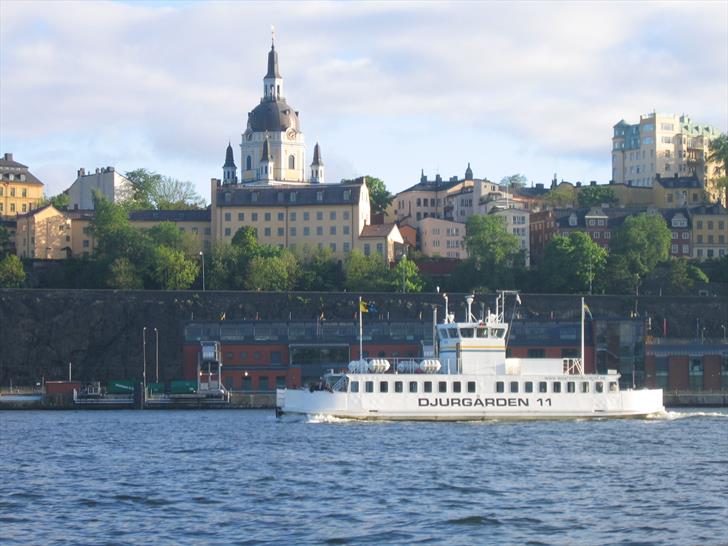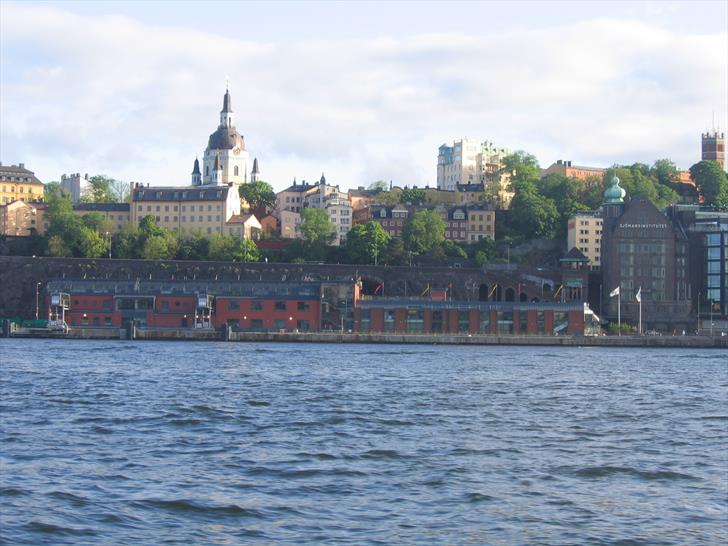 Katarina Church from Stockholm Sightseeing Boats
A sightseeing cruise on the numerous channels is one of the best ways how to experience Stockholm. The typical sightseeing cruise takes you from the city centre around the island of Djurgarden and back to Gamla Stan. You can see Katarina Church behind houses on the cliff shortly before the end of the cruise.