Kungsträdgården (King's Park) is a very popular park in the centre of Stockholm. The locals call it Kungsan. It is a typical meeting point and one of the places where Stockholm really lives. Open air concerts, meetings of political parties, and other events take place in Kungsträdgården in summer (and there are also open-air restaurants). In winter there is an ice-rink.
Kungsträdgården Pictures
This is how Kungsträdgården looks in summer: open air restaurants, food stands, and lots of people.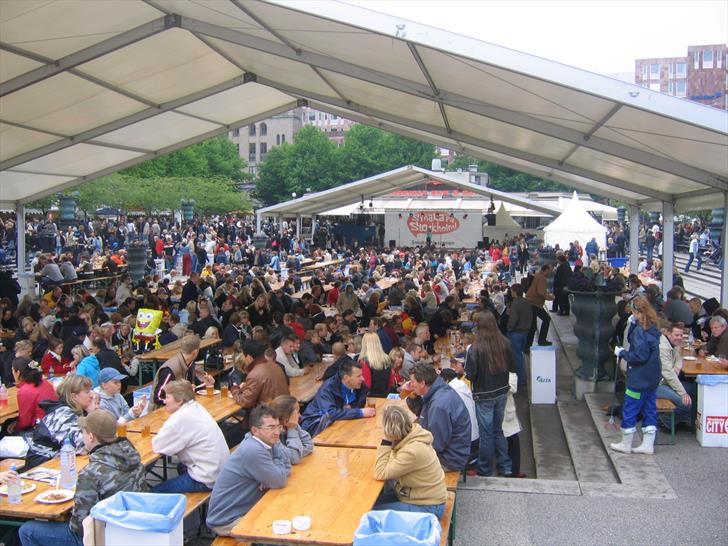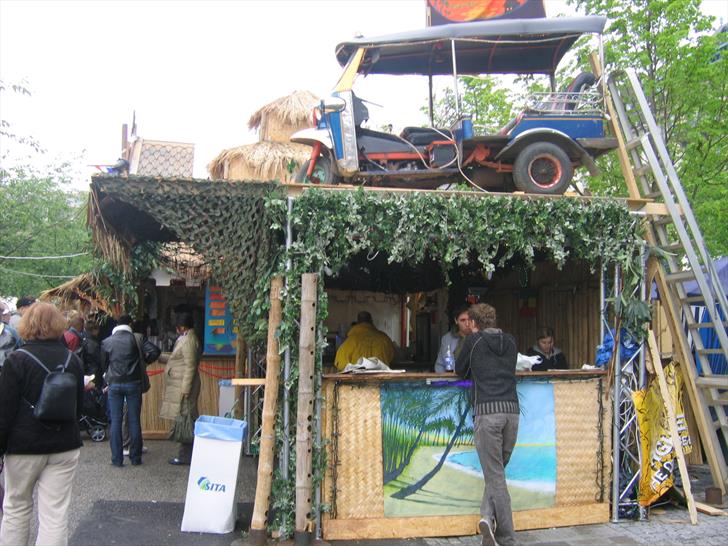 Kungsträdgården Location
Kungsträdgården is located in Norrmalm district and runs north-south from Hamngatan (main shopping street) to Strömgatan (a street along the canal's coast at the southern end of Norrmalm). The street that runs parallel to Kungsträdgården along its eastern border is Kungsträdgårdsgatan. Many of Stockholm's best known and most important buildings are situated very close to Kungsträdgården – among them Royal Swedish Opera, Swedish Parliament, and the Royal Palace.
Kungsträdgården Directions and Public Transport
Kungsträdgården T-bana (metro) station is situated in Kungsträdgårdsgatan near the middle of that street (or maybe a bit closer to the bottom end of Kungsträdgården). It is the terminal station of the blue line (10 and 11).
There is also a very frequent tram and bus traffic in Hamngatan, with numerous lines to many destinations in the city. The tram and bus stop is named also Kungsträdgården.
At the bottom end of Kungsträdgården, there is another well-served bus stop – Karl XII:s torg (Charles XII Square) – and a boat stop – Stockholm Strömkajen.